September 8th, 2021
2021 Fall / Winter Makeup Inspiration ● Wearable Winery
Makeup for fall and winter historically has included a variation of wine or bordeaux more often than not. In general, winter makeup colors are cool toned, striking, and bold. This season's wine was matched to Pantone's 19-1537 "Winery".
This season we saw this wine hue from clothiers Tom Ford, Oscar Del La Renta, Salvatore Ferragamo, Courrèges and Zimmerman. They did not disappoint with their bordeaux shaded creations.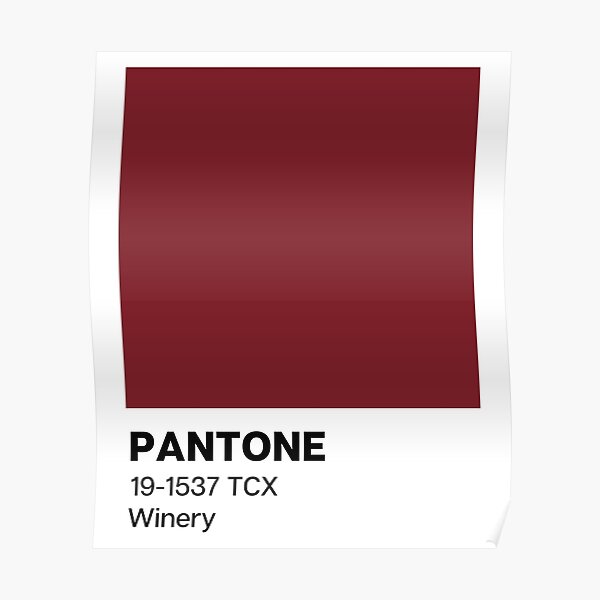 Personally, I can't imagine this color looking bad on any skin tone. Sans needing a little bit of courage if bold is not in your daily looks. Because this hue is a cool toned color, those with cool undertones will especially enjoy it. As a rule of thumb, cooler bordeaux/wine shades that contain lots of red and violet look best on people with pink, olive or ebony skin tones.
In writing this article, I found four products that represent or compliment Winery well. I hope you are inspired about them as I am.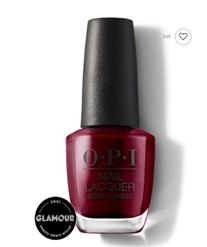 OPI Malaga Wine $10.50
Launched in 1989, this Glamour Awards winner is touted as one of the most iconic nail polish colors of all time, this wine inspired polish is a rich, eternally classic shade of bordeaux.
It is rumored that after Princess Diana's divorce news broke, the Princess of Wales used to love wearing this color among other bright reds, breaking royal protocol.
For this fall and winter season, the red carpet is inspiring soft smokey glam eyes with bold lips. The glamour of the look makes the big focus on the lip, paired with the warmth of burgundy and reds of fall.
NARS Bette Audacious Lipstick $34.00
Bette is a medium bordeaux burgundy with a cream finish. This lipstick is part of NARS Audacious Lipstick line created in the fall 2014.
The pigmentation on this lipstick is nearly opaque and has a light creamy texture that is easy to apply evenly. Bette is long-wear, around six hours.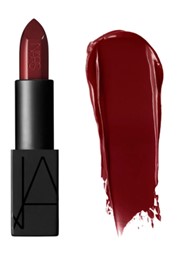 Pro Tip: To keep red and burgundy lipstick for feathering, prep your lips! Exfoliate using a lip sugar scrub. Moisturize and blot away excess product. Use a lip liner that is close to your natural skin color. Line the edges and then fill in your entire lip with the lip liner. Apply lipstick. Gently blot your lips and then repeat lipstick application. Set with translucent powder.
The glamour of the glossed up lips are also trending this fall. The easy to do look shows off your pout while locking in hydration and moisture.
Click HERE to read blog "The Return of Lipstick" and see how you can recreate glossed up lips with your favorite Winery Inspired lip color.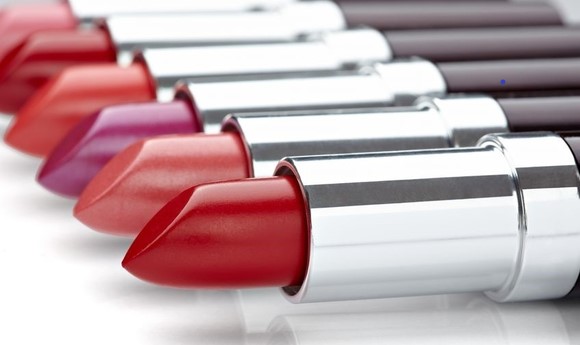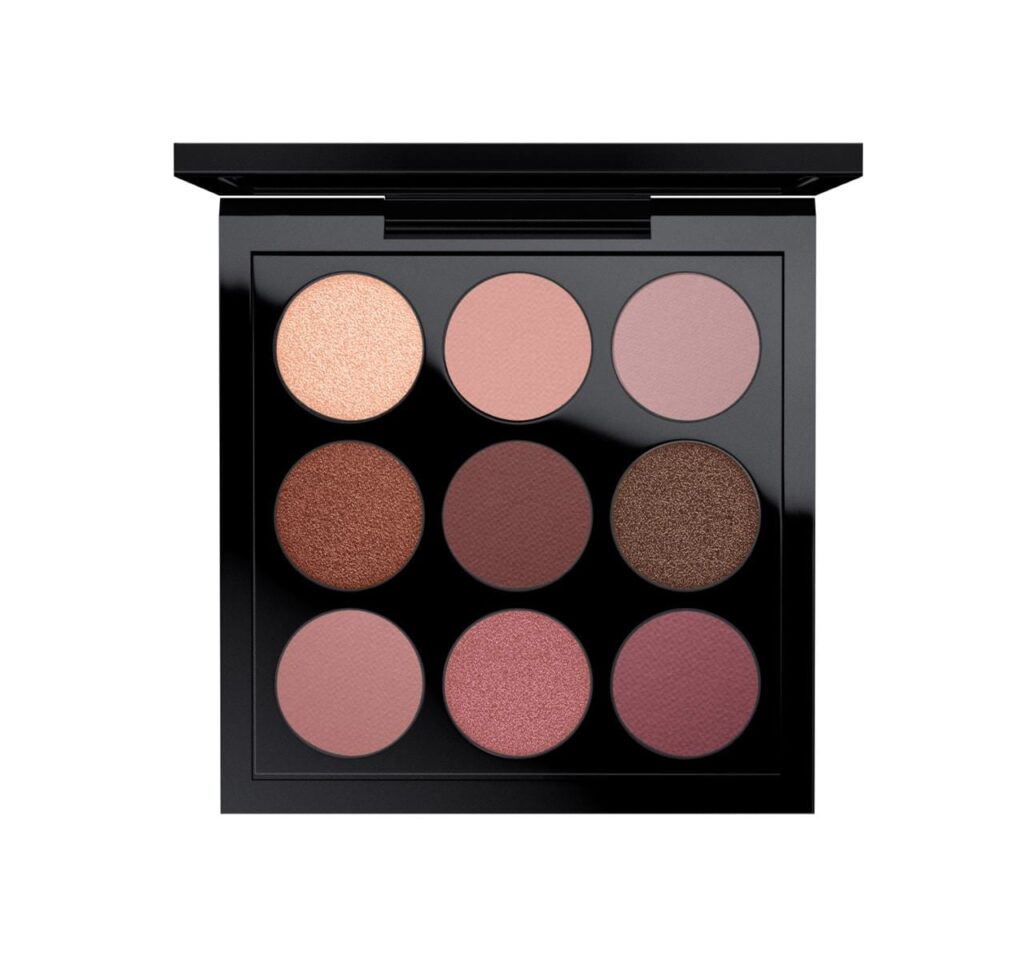 Honey Lust: Bronze dipped peach (Lustre)
Poppyseed: Midtone mauvey nude (Satin)
Quarry: Soft muted plum brown (Matte)
Antiqued: Ash brown with bronze (Veluxe Pearl)
Embark: Intense reddish brown (Matte)
#Noir: Deep black brown w/ gold pearls (Velvet)
Haux: Soft muted rosy brown (Satin)
Star Violet: Pinky brown plum (Veluxe Pearl)
Sketch: Burgundy with red shimmer (Velvet)
M.A.C. Burgundy Times Nine Palette $32.00
Part of the "Times Nine" collection, Burgundy Times Nine will surprise you. Images online mostly appear more mauve, purple and burgundy, but when you receive it, you will be pleasantly surprised it is more of a neutral palette that ranges from bronzy brown to a shimmery burgundy.
This is not a full size palette, hence the price! The palette is a mix of matte, pearl, satin, and veluxe pearl finishes.
Pro Tip:
To keep your shadow in place, use a small amount of shadow primer, using too much primer will keep the product from drying down and will not help your shadow stay in place. Next, set with a translucent setting powder or a eye shadow that is close to your natural skin color. Apply your M.A.C. Burgundy Times Nine shadows and enjoy!
Inglot Eyeliner Gel in Italian Kiss 65 $21.00
Ingot gel liners are a cult classic for a reason. They are smudge proof (so much so the only easy way I found to remove the liner gently is with Makeup Forever's Sens'eyes). They are opaque with strong colors and formulated with a smooth, easy application using your favorite detailed liner brush.
Graphic liners stay in lead for trends this fall and winter as well. I can not think of a better combination, especially for those with hazel or green eyes. This liner will give you crisp edges for the perfect graphic liner, kitten heel or cat eye.