July 14th, 2021
The Return Of Lipstick
Mask restrictions are starting to lift in certain circumstances and as we say goodbye to masks, we welcome lipstick back into our daily lives. Lipstick itself, is classic and timeless.
Traditionally, fall makeup trends involve colors like rust, terracotta, mauve, wine or berry. Colors tend to be more warm in tone, and stay true to classics like smoky eyes, liner, and bold lips. This seasons lip trends do not disappoint and I am here for the updated versions for the 90's chocolate lip for sure.
Glossed Up Lips
Fall / Winter 2021 lip trends show that glossy lips are in. Pair this trend with the warmth of a berry, red or bordeaux and the trend wears beautifully for a red carpet inspired look. Compliment your bold lip with a muted brown smokey eye to balance out for a soft glam look. For cooler weather, try a gloss with a berry tint or pair it with a darker liner for a 90's vibe. Glossy lips are also wonderful to help lock in hydration and moisture.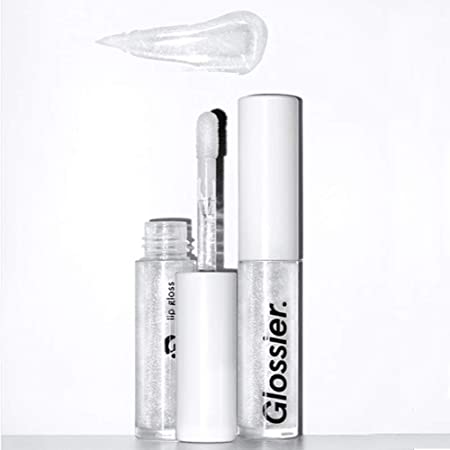 Glossier Lip Gloss- $14.00
Cushiony glassy shine in clear, this cult classic featured a fuzzy doe foot application and is formulated with Vitamin E and Jojoba Oil to keep lips moisturized.
This formulation has more staying power than a normal lip gloss, having four to five hours of wear before the need to reapply.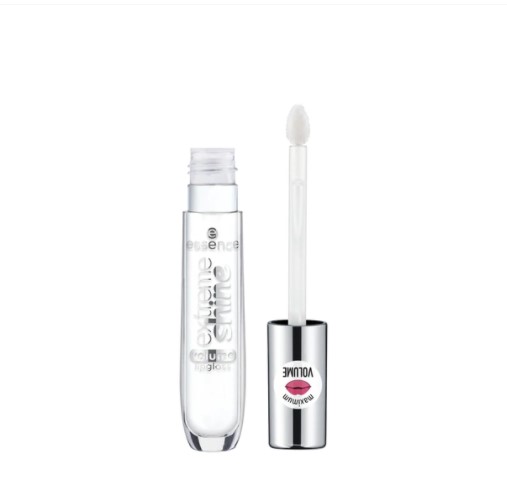 Essence Crystal Clear Lip Gloss- $3.99
Essence recently discontinued Shine Shine Shine Lip Gloss and replaced with Crystal Clear Lip Gloss. The brand reformulated the products and relaunched as "Extreme Shine Lip Gloss" Still a cult classic, makeup enthusiasts may find this reformulated version less flavor and fragrance. It also features a new cap applicator. Essence changed the formulation so it is Vegan, as well as making sure that the formula does not have microplastic particles, oil, alcohol, silicone, mineral oil, parabens and gluten.
The Chocolate Lip
The chocolate lip trends of the 90's get an updated version this fall. In the 90's, the brown lip look was overdrawn, filled in with a lighter shade of brown, and topped with a shimmery gloss or Vaseline. Fast forward to 2021, and there are now matte finish brown lipsticks with less shimmer, or brown lip gloss formulated with ingredients like vitamins, peptides and antioxidants.
Mented Send Nudes Lip Gloss $15.00
This is an excellent choice for a brown lip glass that adds just the right amount of color. The gloss is buildable, with Mented recommending 1-2 coats.
This vegan lip gloss was featured in "Oprah's Favorite Things 2021" with good reason, its non-sticky formula still offers the perfect gloss color payout at a affordable price range.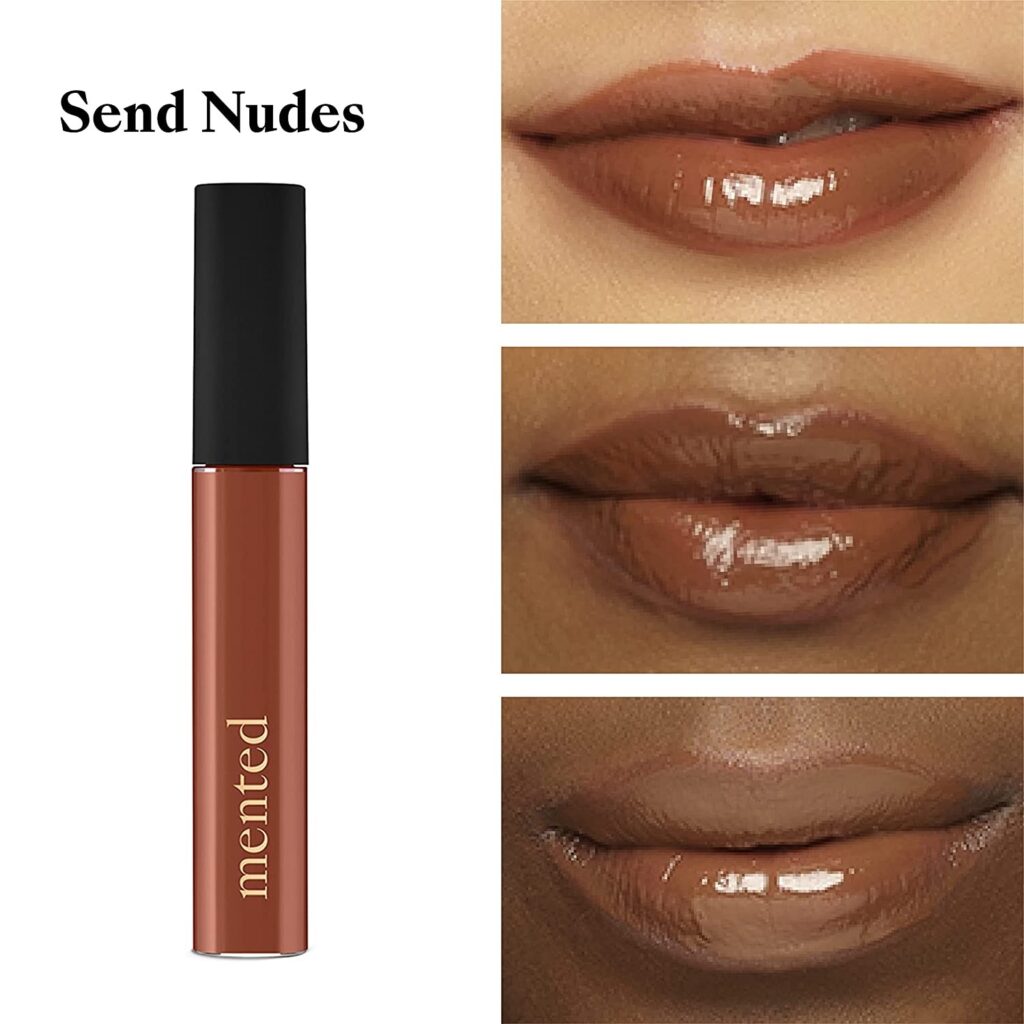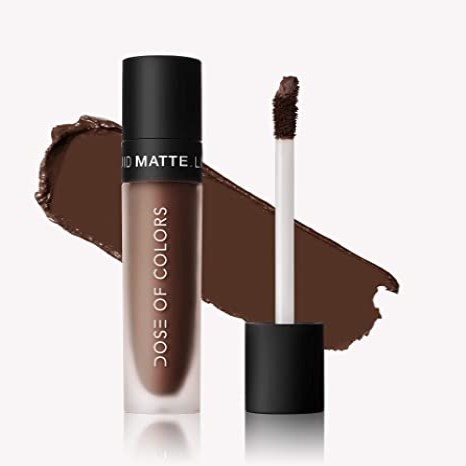 Dose of Colors Matte Liquid Lipstick in "Chocolate Wasted" $18.00
This creamy liquid matte lipstick envelops lips in rich, long wearing color and dries comfortably to a weightless matte finish.
This liquid lipstick features a doe-foot applicator and has a long lasting color payoff.
Pro Tip: For a more pigmented Chocolate Lip, use Mented lip liner in "Night", a dark chocolate or try Makeup Forever's artist color pencil in "Limitless Brown".
Nude Lip
The nude lip has always been just as classic as the red lip, but even more so as fashion designers feature makeup on the runways with eye trends such as strong graphic eye liners and overstated underliners, extreme smokey eyes, heavy lashes and bright neon colors. Metallics such as gold and silver foils as well as metallic embellishments have also been seen on the catwalks.
A classic nude lip will balance any of those eye looks out and works well with the fresh faced skin trend.
M.A.C. Lipstick in "Honey Love" $19.00
Iconic lip stick by M.A.C., Honey Love is perfect for those who are cool toned and warm toned. This balanced blend has intense color payoff and a matte finish.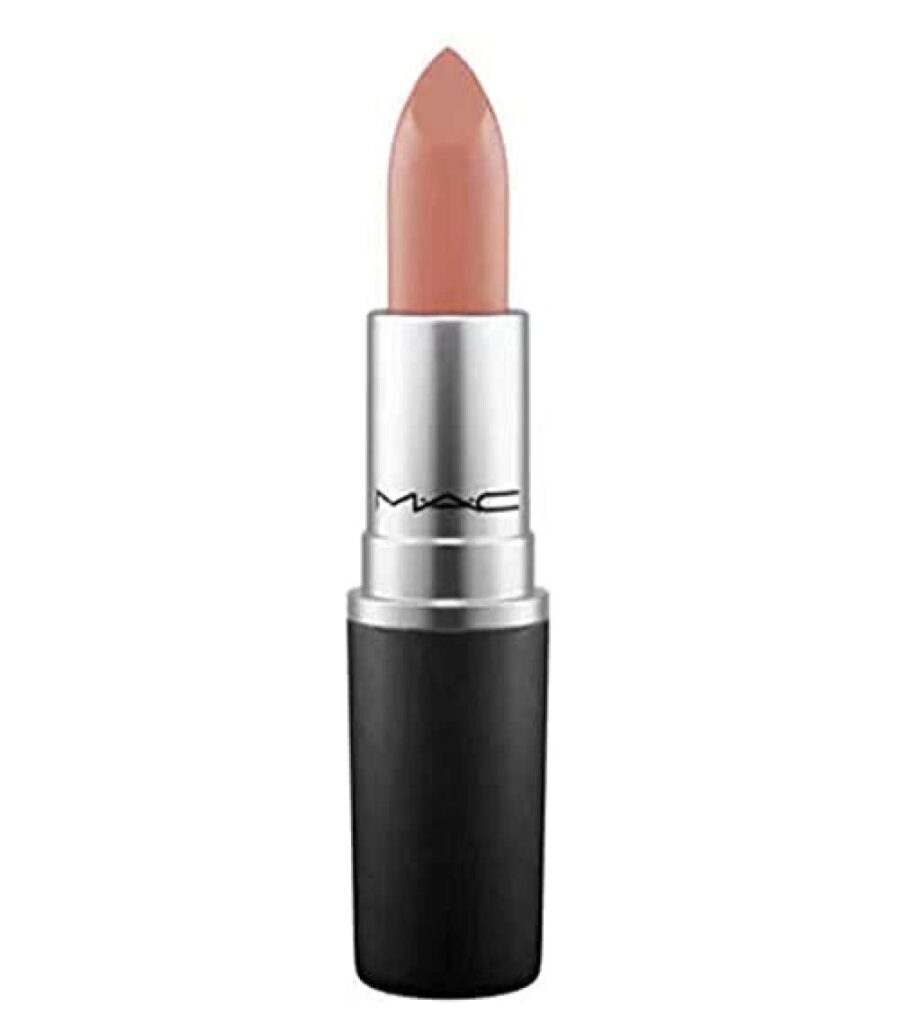 Charlotte Tilbury Matte Revolution in "Pillow Talk" $34.00
This iconic lipstick shade sells every two seconds around the world with good reason, the tawny nude pink blend is flattering on many completions while boasting of ingredients like Vitamin E, safflower seed oil, papaya fruit extract and orchis mascula flower extracts.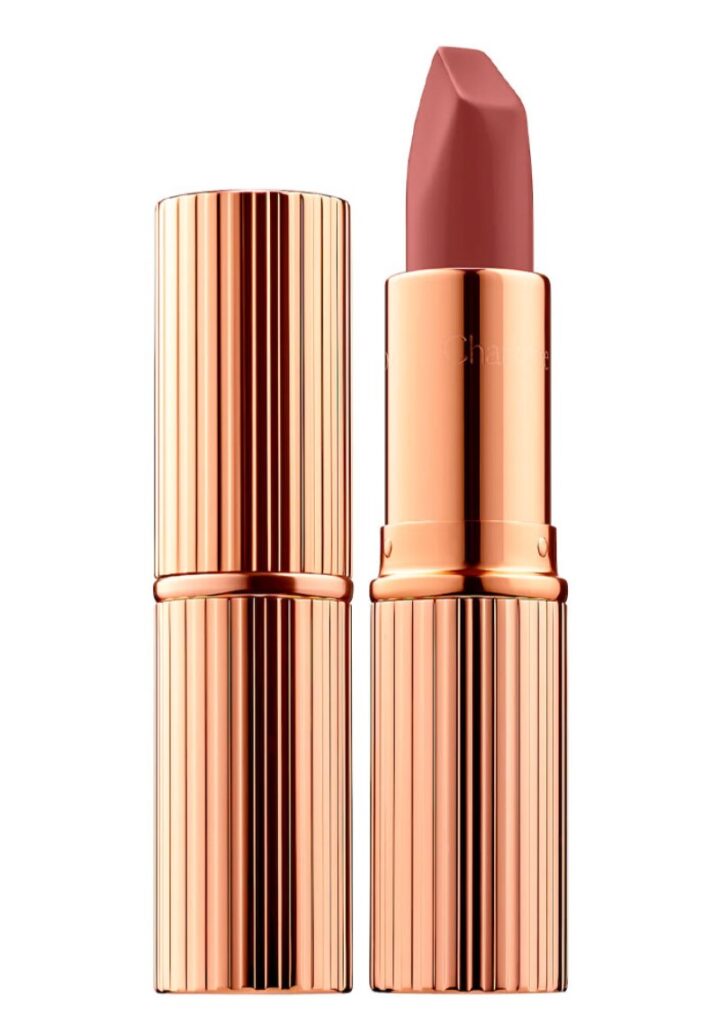 Pro Tip: When in the process of selecting your nude lip makeup, choose a shade that is close to your natural lip color, only a shade that is slightly deeper. Check the undertone of the shade and make sure it matches your undertone to compliment your complexion.
When lining the lip beforehand with a lip pencil, choose a shade that is deeper toned than your lipstick shade. Use the lip liner to shade at the corners, line the rim and then blend out with a lip brush. This is to create the illusion of having a fuller pout while still keeping the look as natural as possible.
Sheer Stains & Tinted Lips
Sheer stains and tints have absolutely risen in popularity. Makeup trends show dewey skin, or trends such as glass skin are not going away anytime soon. Lip tints that are dewey, but have a long lasting staining quality when the glossiness wears off are showing up in new formulations already being launched.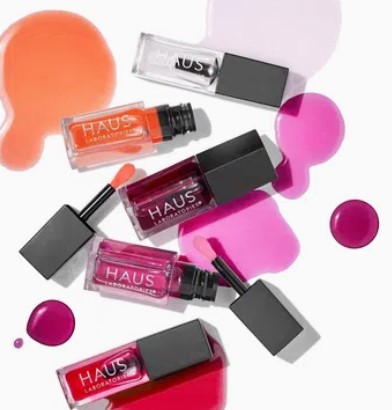 Haus Laboratories PHD Hybrid Lip Oil $24.00
Haus Laboratories is one such company who in April 2021, launched an innovative formulation with their PHD Hybrid Lip Oil. Lada Gaga's makeup line launched this formulation with a hydrating blend of plant-derived squalane, collagen, peptides, and antioxidants. The five shades are formulated with a pigment that reacts with lips' pH to produce a wash of color totally unique to you.
Benefit Benetint Lip & Cheek Stain $18.00
Created by Jean and Jane Ford out of their small shop in San Francisco in 1976 for an exotic dancer to tint her nipples so they were more noticeable, this stain got upgraded to the perfect lip and cheek stain in the following years.
Despite it's odd origins, this stain went on to become iconic and now the company boasts of shades for every skin tone. In fact, one Benetint is sold every two minutes in 47 countries around the world.