January 25, 2023
Skincare Resolutions You Can Absolutely Keep in 2023
As we start to leave all of this behind and head into 2023, let's have a look at what was great in skincare for 2022 and what skincare resolutions you can absolutely keep. I chose 7 skincare elements to continue into the new year and all of them have been extremely beneficial in the skincare realm. I am excited my clients are taking a new look at products and skincare tools they are using and are educating themselves as they improve skin health.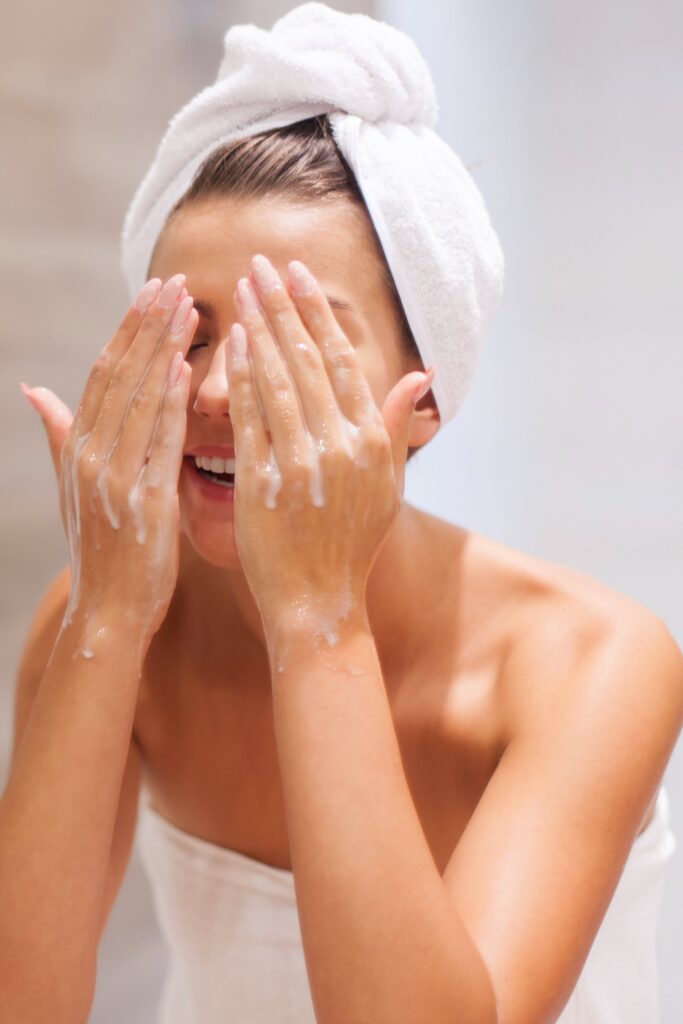 Niacinamide Is Still Our Super Hero Ingredient
We learned more about Niacinamide in 2022 than ever before, as more and more skincare manufactures used this ingredient in their formulations. Niacinamide, also known as nicotinamide, is a form of Vitamin B3.
Studies have shown that niacinamide has the potential to act as an antioxidant, can improve epidermal barrier function, decrease skin hyperpigmentation, reduce fine lines and wrinkles, decrease redness/blotchiness, decrease skin yellowness (sallowness), and improve skin elasticity. (1)
Another study was done on the benefits of Niacinamide and the ability to control excess oil and sebum. This study found positive results with topical 2% niacinamide being effective in lowering the SER (sebum excretion rate) in Japanese individuals and CSL (casual sebum levels) in Caucasian individuals. (2) I would recommend trying to find professional products with 3% to 5% for positive results. With a decrease of oil and sebum, you should find this effect also minimizes the appearance of pores.
Niacinamide has very little side effects in topical applications, in some cases, it can cause flushing of the skin, skin irritation or allergic dermatitis. Most of these cases manifested with those with sensitive skin or reactive skin.
Professional Grade At-Home Masques
At the end of 2022, Lira Clinical unveiled their newest launch, Pro Brightening Masque. Lira Clinical's new masque efficiently delivers exfoliating Pineapple and Papaya Enzymes, Hyaluronic Acid, Oligopeptide-68, Peptides and three different forms of Vitamin C to penetrate deeply resulting in fresh, smooth, and healthy skin structure. What set this launch apart from other professional at-home masques is the ability to use this masque as an overnight masque. That's right! Go through your normal nightly skincare routine, apply a thin layer of masque and get some beauty sleep. Wash the masque off the next morning. This is a great example of a "slugging" alternative with skin loving ingredients.
Several skincare manufacturers launched similar products. Professional grade at-home masques differ from over-the-counter masques as they have stronger formulated ingredients. Masques are occlusive, meaning that they form a protective layer on the skin, creating a barrier and allowing the skin to absorb the nutrients, vitamins and minerals that masque is formulated with.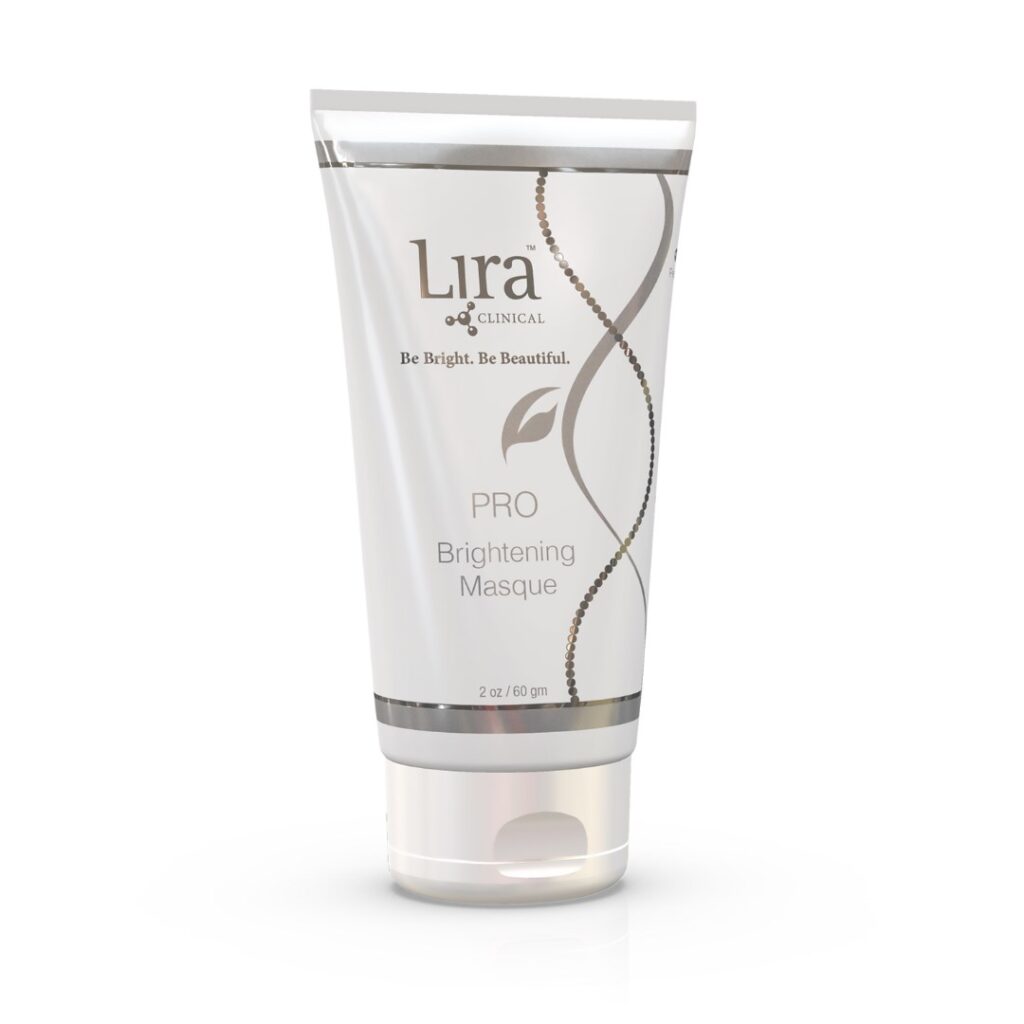 Handheld Devices
I fully support this under guidance of a skincare professional, especially LED handhelds. The reason why LED stand-alone services in salons and spa are hard to sell is because it requires serious, substantial time commitment. For LED services to be effective, you should have a treatment at least 3 to 5 days a week for 10 minutes – for 4 to 5 weeks. After this, maintain once a month treatments. The travel time alone……. But with hand held devices such as Poly Pro LED Handheld- Go Rejuv it makes this possible.
Studies back the proven results and red light LED services are extremely beneficial for reducing inflammation, wrinkles, scars, redness and acne. In a recent study, it was found that light therapy may accelerate the healing of skin damage from radiation therapy by up to %50. (3) In fact, this also is also a great way to treat the broken capillaries in the skin that shows up in with some skin conditions.
Important! Make sure your red light therapy is 660 nm wavelength in order to get any kind of results, let alone the anti-inflammatory effect we are all looking for. 630nm wavelength is better to stimulate hair growth.
Handheld microcurrent devices are everything this year too. Now, the consumer version you can find in stores is nothing like the $7, 000.00 machine BT Therapeutics sells to professionals. However, its perfect to use in-between professional appointments for up-keep and maintaining results. I usually suggest five minutes a day / two to three times a week to stimulate collagen growth and tone muscles.
Elevated Bath and Body Products
If there was ever a silver lining to experiencing all of the stress and anxiety that came with 2020, it was that it finally taught us all the importance of self-care.
The market for bath and body products is being driven by rising self-care trends and rising demand for luxury products that have high quality ingredients in them. In fact, the global luxury bath and body products market size is expected to reach USD 28.65 billion by 2030. (4)
Popular ingredients that you would have previously only seen in facial skincare products like retinol, AHAs, probiotics, anti-oxidants, and even organic ingredients continue to be more commonly found in professional bath and body products. Anti-aging, body acne, and skin smoothing are just some of the benefits you might see in such next generation bath and body products.
Exploring Polyhydroxy Acids (PHAs) and Polyglutamic Acids (PGAs) in Formulations
In 2021 we saw the emergence of formulations with polyglutamic acid (PGA), a humectant capable of holding and trapping in four times as much moisture as hyaluronic acid. This ingredient is derived from fermented soybean mucilage. It was during this time that we also found more and more formulations with Polyhydroxy Acids (PHAs), a type of hydroxy acid just like alpha hydroxy acids and beta hydroxy acids, but the gentlest of the three.
In 2022 we saw more "acid" ingredients such as tranexamic acid (TXA), ingredient that may offer many benefits for the skin, including the ability to fade dark spots, acne scars, discolorations, and melasma.
For 2023, we can expect to see more formulations with PHAs such as lactobionic acid, galactose and gluconolactone. These acids are gentle because they have larger molecules than that of AHAs and do not penetrate the skin as deeply. Lactobionic Acid is an oxidized form of milk, acting as an exfoliator and a humectant. Galactose is the sugar from milk, and is less known of the three, but has exfoliating properties. The most popular form, Gluconolactone, derived from fruit, honey and wine, has anti-oxidant properties, exfoliates and hydrates.
These chemical exfoliators help us shed dead skin cells and encourage cell turnover, reduce hyperpigmentation and promote a more even skin tone.
Retinol and Retinol Derivatives In Formulations
Retinol is not an ingredient that will be going away anytime soon. Derived from Vitamin A, it's anti-aging properties are also beneficial for acneic skin. However, those with sensitive or reactive skin may not be able to tolerate this ingredient.
Enter the ingredient Bakuchiol (pronounced buh-KOO-chee-all). This plant extract has been used in Chinese and Indian medicine for years. Less irritating, clean, natural and vegan, this ingredient is a great alternative to retinol. Studies have show that skincare products formulated with bukuchiol help reduce hyperpigmentation, aging, and photodamage when used twice a day for 12 weeks (5). The skincare industry will continue to find ingredients like bukuchiol for sensitive and reactive skin, as the market drives for more natural alternatives that are organic, vegan or sustainable.
Skin Barrier & Microbiome-Friendly Skincare
The phrase "microbiome health of skin" has been a buzzword in the beauty industry for quite some time now. For even longer we have been overzealously exfoliating our skin and the result is a damaged barrier. When this happens we lose the ability to keep the skin cells intact and lose ceramides, moisture, and cholesterol. You may notice your skin is sensitive, dry or flaking, and may look dull as these are all signs of a damaged skin barrier.
Depending on the extent of the damage it could weeks to months for your skin barrier to repair. We are taking on a "less is more" approach to skincare when it comes to harsh chemicals and exfoliants. Products with probiotics, prebiotics, and fermented ingredients such as fermented honey all support the skin barrier. The fermentation process produces amino acids and peptides that help skin's cellular renewal.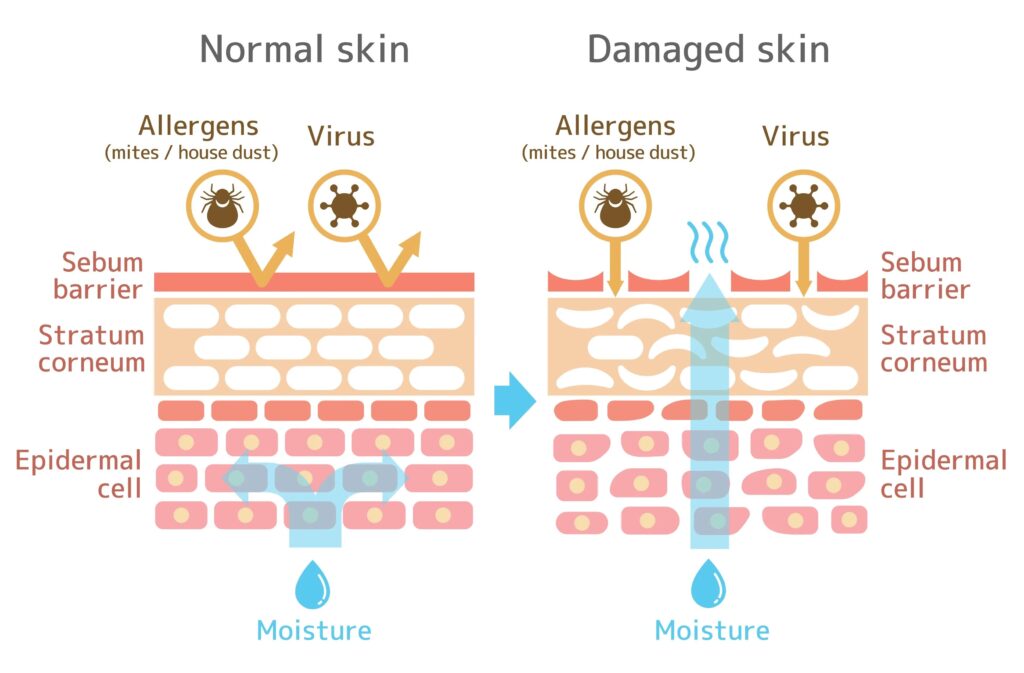 I hope this blog was informative for you. Have questions? I would love to hear from you! Email me at [email protected]
Resources:
https://www.ncbi.nlm.nih.gov/pmc/articles/PMC2921764/
https://pubmed.ncbi.nlm.nih.gov/16766489/
https://www.sciencedaily.com/releases/2022/01/220127104305
https://www.prnewswire.com/news-releases/luxury-bath-and-body-products-market-size-worth-28-65-billion-by-2030-grand-view-research-inc–871944768.html
https://pubmed.ncbi.nlm.nih.gov/24471735/