July 28th, 2021
Skincare In Bloom: Rosewater
As an aesthetician and a professionally trained makeup artist, using rosewater in my practice is a staple. Rosewater has been used in beauty treatments for centuries, having ancient homeopathic roots dating as far back to ancient Egypt.
The two most common rose types used in the skincare world is Rosa Centifolia, Provence or Cabbage Rose which has a light, sweet fragrance and Rosa Damascena, Damask or Bulgarian Rose, which has a deep, sensual scent.
In 2011 a study was conducted and revealed rosewater assisted in relief for redness and irritation caused by rosacea. (1) Rosacea deficiencies in Vitamins B6, B12, Selenium and Magnesium can result in the dilation of blood vessels, especially on the cheeks and nose. (2) Rosewater contains Vitamins B, C, A and E, as well as antioxidants and flavonoids.
Rosewater contains methyl eugenol, which has local antiseptic and anesthetic properties, ideal for acne-prone skin.
Rosewater contains Vitamin C and phenolics, which is a natural anti-inflammatory option for inflamed acne. (3)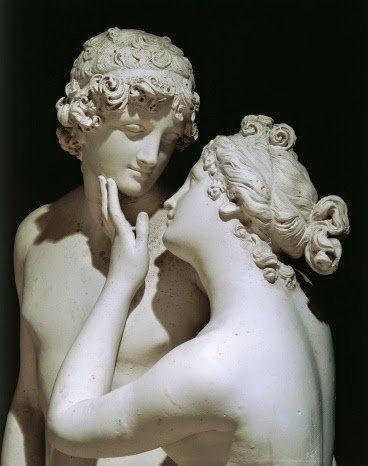 In Greek mythology, Aphrodite was believed to have created roses from the tears of her lover, Adonis.
Rosewater can assist in reduction of transepidermal water loss, and skin barrier function in order to keep moisture from leaving the skin.
Because of rosewaters hydrating properties, its often found in formulations with Glycerin, a humectant ingredient. Glycerin has the ability to take water based ingredients through small channels in the skin called aquaporins, giving the ability to hydrate deeply.
This is also true when rosewater is combined with ceramides. Ceramides 1, 3 and 6-11 are naturally occurring in the skin and important for a healthy skin barrier. Your will often see rose oil with either glycerin or ceramides in many moisturizer formulations.
Rosewater or Toner?
The pH level of rosewater is 5.5, matching our own skin pH level. Since rosewater has natural astringent properties, it is a natural alternative alcohol-free toner or face mist.
For those with compromised skin barriers, or who have sensitive skin, rosewater may be the solution to having toner in their skin care routine when traditional toners are not the option.
Skin conditions such as rosacea, eczema, and lupus all have symptoms of irritation, redness and inflammation. Those with such skin conditions may have sensitivity with certain ingredients. With such skin conditions, rosewater is beneficial for being able to adjust the pH balance of skin to a healthy level, without the irritation of some toner's formulations or active ingredients.
Depending on your skin care goals however, you may want to look over your ingredients again with your toners. For many years estheticians and dermatologists have argued for and against the use of toners. The argument really is not about the use of toners in general, and more about the ingredients – the alcohol in toners.
Most formulations in today's toners do not include alcohol. Modern formulations in toners include vitamins, minerals and facilitate active ingredient penetration from the other products you use in your skin care routine.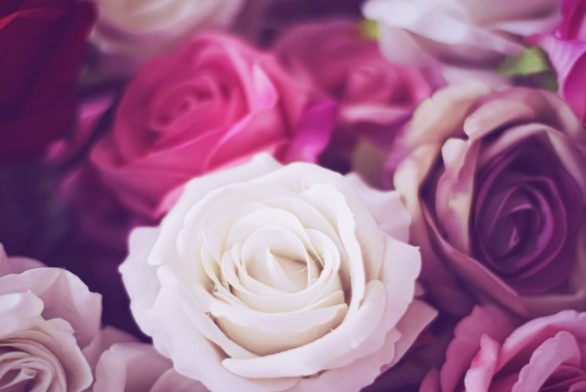 In the end, rosewater or toner, this step is critical after the double cleanse to remove any impurities or residual cleanser left while assisting in pH balance.
Rosewater Has a Fragile Shelf Life
Unlike DYI homemade rosewaters which last 7 to 14 days, pure distilled rosewater has a recommended shelf life of 6 months. Optimal storage should be out of direct sunlight, in an amber glass jar, and stored in a cool, dry place.
Bright sunlight and heat speeds up the process of breaking down and altering the natural balance of the rosewater.
Rosewater Precautions
Rosewater is generally considered to be safe for use on the skin. However, rosewater contains several therapeutic compounds that include citronellol and farnesol 4 which could be irritation for those who have a sensitivity to those ingredients. If you experience burning, stinging, redness or irritation after the use of rosewater, discontinue use and advise your doctor. Seek the advice of your physician or dermatologist as it may be a sign of an allergic reaction.
Avalon offers rosewater in retail with Altya Organics. For centuries, Bulgaria has been famous for producing quality rosewater, rose oil and roses. Alteya operates in the heart of the Bulgarian Rose Valley, and meets USDA organic standards. All Alteya products are manufactured and bottled in Europe under Alteya Organics LLC.
Alteya Organics Bulgarian Rosewater 4oz $11.95 – 8oz $20.94
Bottled in the heart of the Valley of Roses in Bulgaria, shielded between the Balkan Mountain Range and Sredna Gora Mountains.
Alteya's certified organic Bulgarian Rose Water is 100% pure, natural, organic flower water.
Both Skincare and Therapeutic grade approved, this rosewater promotes healthy skin.
Alteya Organic Bulgarian White Rosewater 4oz $10.95 – 8oz $16.95
Alteya's 100% pure, steam distilled white rosewater is made of fresh, organic Rosa Alba blossoms, one of the rarest oil-bearing oils. As compared to the pink Rosa Damascena water, this one has a lighter and more delicate floral aroma. It carries all the fragrance complexity of the white Rose Alba.
References: