June 29th, 2022
Prebiotics, Probiotics And A Healthy Skin Microbiome
As we all know, the skin is the largest organ we have, responsible for so many different functions such as regulation of body temperature and prevention of moisture loss. The skin also assists with protection against germs, production of vitamin D, environmental pollution, protection against thermal and physical injury, and of course touch and sensory.
With all of this in mind, the first line of defense may surprise you. Its the skin's microbiome and the billions of microbes that reside there. These microorganisms are harmless and even play a beneficial role in the appearance of your skin. Although this may sound concerning, having a well-balanced microbiome is important to overall skin health. (1)
When the skin's microbiome has unhealthy changes, the imbalance is called dysbiosis. It's not clear why this happens. But it's linked to certain health conditions including Atopic Dermatitis (Eczema), Psoriasis, Acne and Rosacea. (2)
Sometime around 2016, skincare companies started using probiotics and prebiotics in skincare formulations. Probiotics and Prebiotics became new skincare buzz words and were backed in a study stating it found to "probiotics can restore acidic skin pH, alleviate oxidative stress, attenuate photoaging, improve skin barrier function, and enhance hair quality." (3)
By the year 2020, the most studied form of probiotics for skincare became Lactobacillus, derived from lactic acid. Researchers found this probiotic had anti-inflammatory properties and nourished the skin.
So since this time, the use of prebiotics and probiotics in skincare became the new new and since there have been arguments for and against use of them in formulations.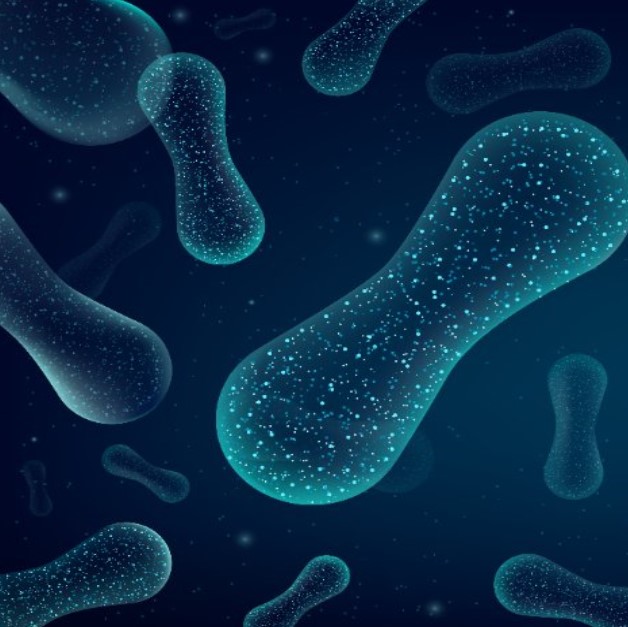 First we need to understand what they are and what function in skin care product formulations.
Formulations with prebiotics have skin care goals of relieving redness, dryness, strengthen the skin's barrier, as well as anti-aging benefits.
Formulations with probiotics are especially beneficial for those with chronic inflammation like rosacea and eczema, and assists with calming the skin and acne breakouts.
What's important to remember is that formulating skincare with probiotics and prebiotics is the most effective and direct way to treat the skin's microbiome.
What are your expectations with Probiotics and Prebiotics?
The majority of research done on prebiotic therapies do not focus on topical and skincare, but rather focus on the pathways in the gut.
Unfortunately, those studies are not interchangeable.
And if your expecting probiotics and prebiotics to have the ability to recolonize the facial microbiome with skincare, you will be disappointed. Use of them in skincare formulations do not fundamentally change the microbiotic landscape in our skin.
But don't discount the benefits of these either
Probiotics also have the potential to deliver ceramides, acids, and other nutrients at beneficial levels without the need for constant reapplication. (4)
As already stated, Prebiotics are a powerful ingredient for those who suffer from inflammatory skin conditions.
Formulated together, this duo is fantastic for a variety of skin conditions. Remember: Prebiotics feed Probiotics
Ways to Protect Your Skin's Microbiome
There are other healthy habits to help with your skin's microbiome.
First of all, while it may be uncomfortable to think about bacteria and microbes on your skin, not all of them are bad. Embrace them knowing that they make up your skin microbiome and protect them just as well as they try to protect you.
Your diet plays a vital role in keeping your skin healthy. Eating a diet that is rich in protein, fiber, vegetables and healthy fats assist your gut bacteria which in turn helps your skin microbiome. Drink plenty of water because being chronically dehydrated can negatively impact your microbiome as well.
With your skincare routine, its important to not use harsh cleansers or over wash. It's also counter-productive to scrub too much, as this friction can strip your skin of healthy microbes and create micro-tears. Those micro-tears can be a source of entry for unhealthy pathogens. When drying your skin, always pat dry and be gentle.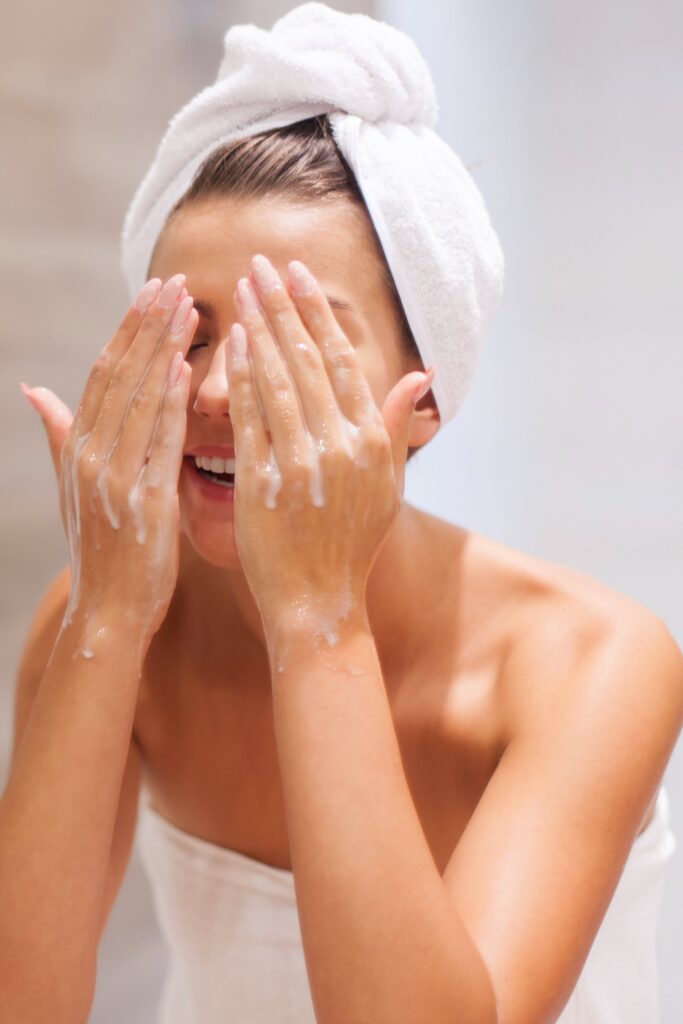 Products I use in my practice include Lira Clinical's BIO Hydrating Mineral Mask.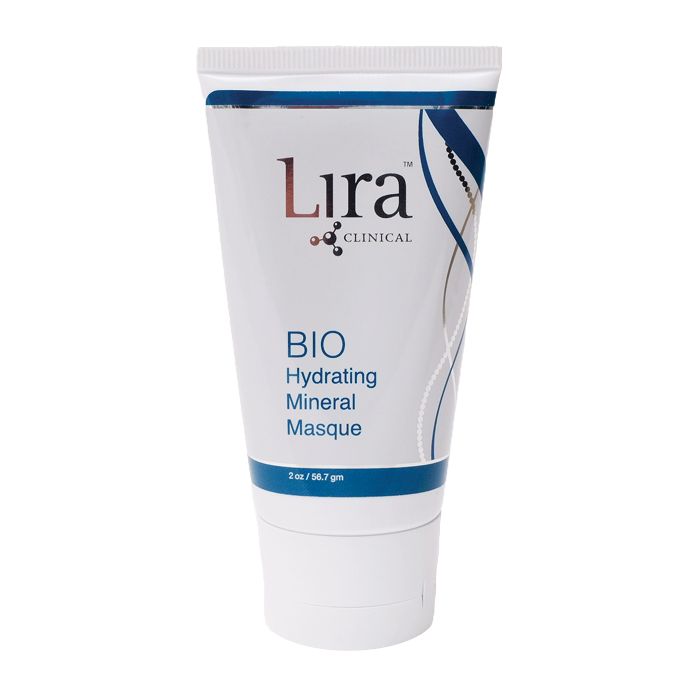 This ultra-hydrating gel mask nourishes skin back to health with advanced mineral technology, topical probiotics, vitamin C, hyaluronic acid, and green tea. The effective mineral combination of gold, silver, magnesium, and copper replenishes and restores skin glow. Formulated to help soothe and calm inflammation, perfect for dry, dehydrated, hypersensitive skin, and rosacea.
I also use Lira Clinical's ICE Balancing Lotion, especially for my acne clients who's skin needs nourishment. This formulation has salicylic acid to combat acne, but also contains peptides, topical probiotics, niacinamide and plant stem cells.
Another favorite of mine, especially for my oncology clients is Vital Lipid Lotion by Hale & Hush.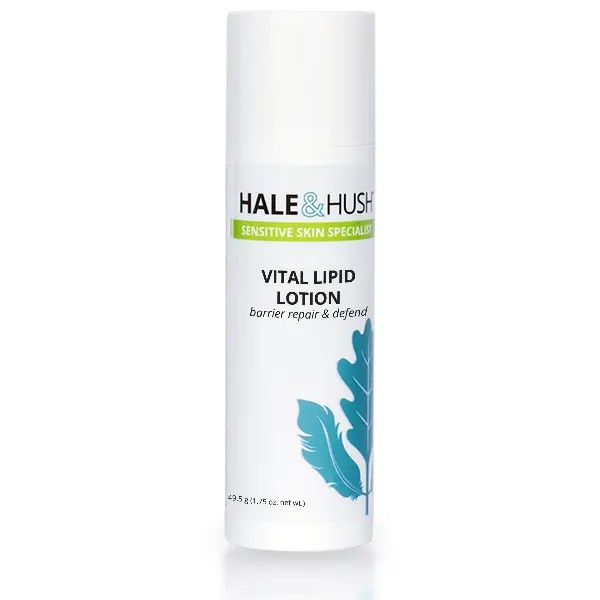 This lotion contains both probiotics and prebiotics, along with other ingredients that work to strengthen the skin's barrier function.
Hydrates, repairs and strengthens the delicate barrier function.
Reduces redness, inflammation and discomfort.
Supports collagen synthesis to increase elasticity and improve texture.
Resources:
https://askthescientists.com/skin-microbiome/
https://www.webmd.com/skin-problems-and-treatments/skin-microbiome
https://pubmed.ncbi.nlm.nih.gov/26741377/
https://www.ncbi.nlm.nih.gov/pmc/articles/PMC7859136/