November 2nd, 2023
Fall Makeup Is Spiced & Twice As Nice
July and August of this year gave us the "Latte" makeup trend. This trend with it's easy neutral palette, was simple, giving us bronzed glowing skin with minimal effort. Subtle layers of rich browns and neutral nudes created monochromatic tones of beloved caffeinated latte and espresso drinks.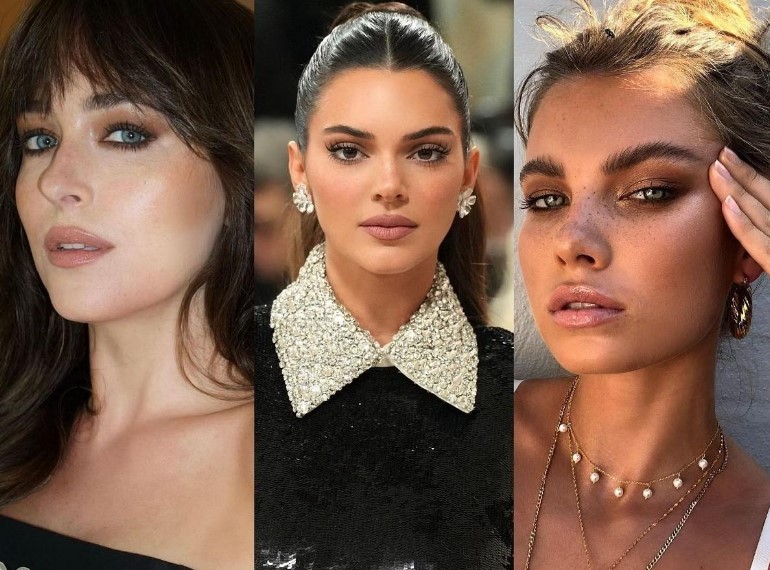 Because the look is a palette of monochromatic tones, your "Latte" makeup choices will consist of golden shades that bring warmth as well as bronzed brown tones that will help shade and add dimension to the face. When choosing products, look for:
Brown, taupe, and bronzed or golden hued eyeshadows
Nude Lips
Creamy Bronzers that are multi-purpose
For the "Latte" makeup look, I would use two products in my professional kit which includes the cream palette from M.A.C. and my most favorite nude cream Palette from Danessa Myricks, "The Nudest". I reach for these two palettes more often than not because they are multi-purpose, blend seamlessly and are very pigmented.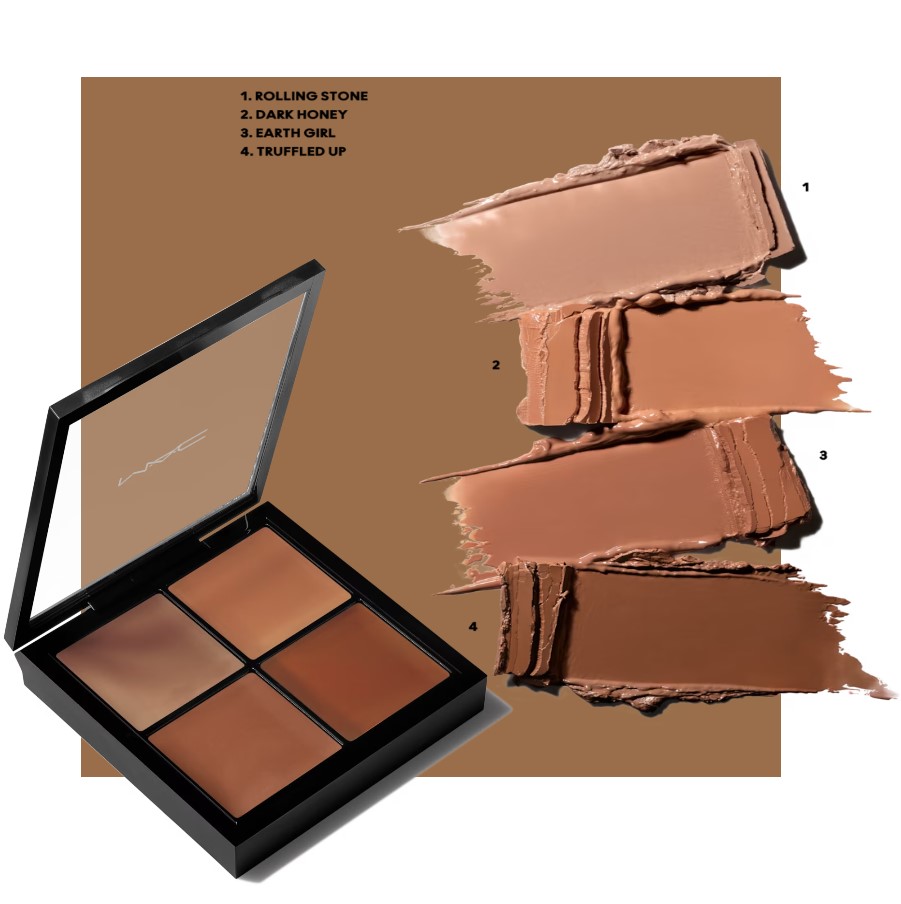 M.A.C. PRO FACE PALETTE: CONTOUR $40.00
With true versatility in mind, M.A.C. put together this cream contour palette with 4 buildable shades that blend effortlessly. Cream Colour Shadow is highly pigmented with a natural matte finish. This palette works on all skin tones, from light to dark. Shades: Rolling Stone, Dark Honey, Earth Girl, and Truffled Up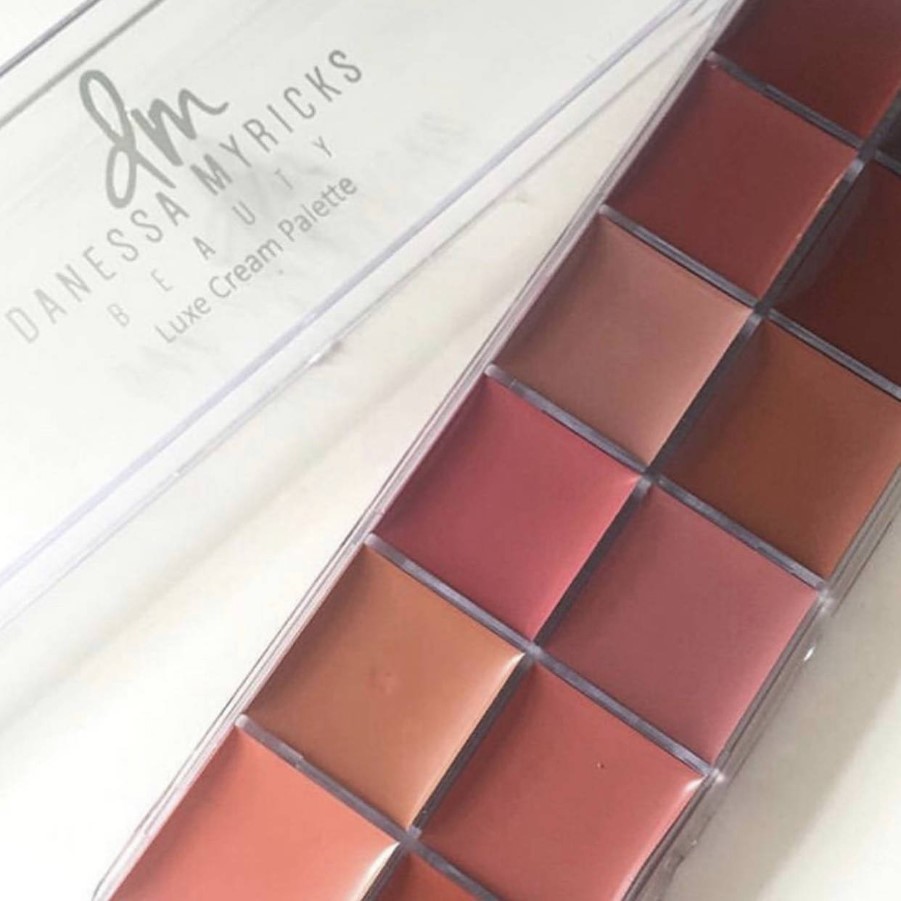 Danessa Myricks Beauty Luxe Cream Palette "The Nudist" $44.00
Ideal for multipurpose use with 12 satin/semi-matte finishes. Designed for lips, cheeks, and eyes. You'll have it all at your fingertips for a simple application that will wear all day.
An honorable mention goes to Charlotte Tilbury, who is a queen in the world of cosmetics when it comes to palettes. "The Sophisticate" is no exception. Don't let the small pan sizes fool you, these shades are highly pigmented and a little goes a long way.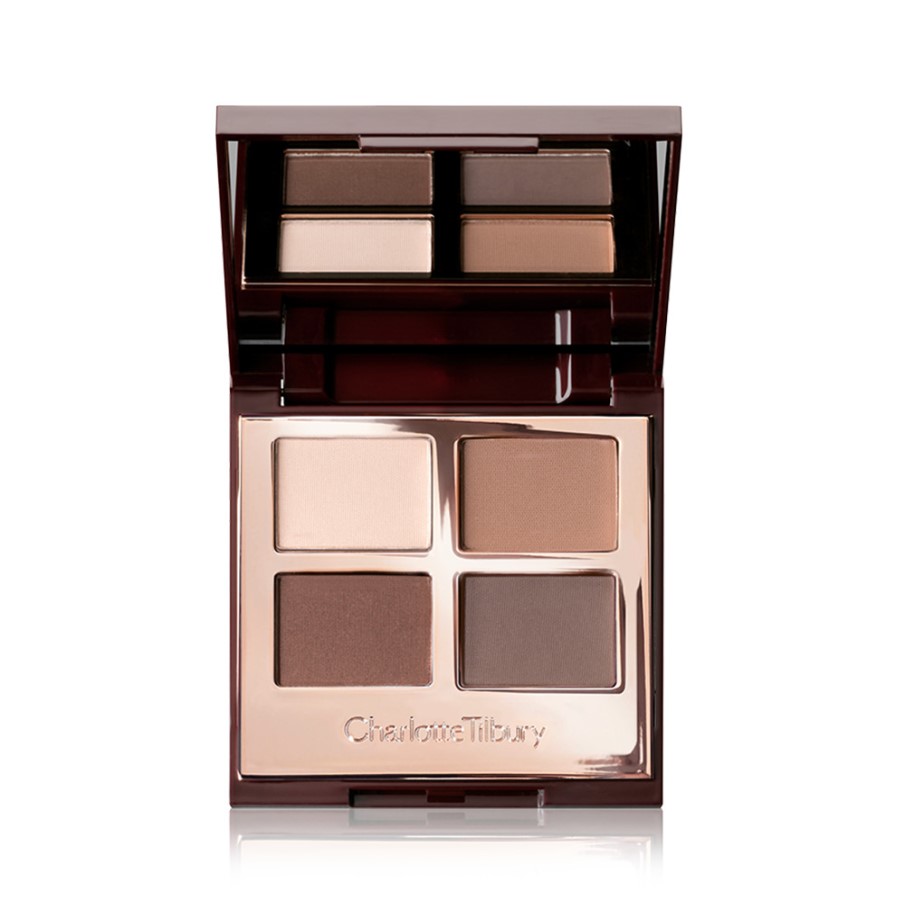 Charlotte Tilbury Luxury Palette "The Sophisticate" $55.00
This palette is a fan favorite, especially considering it has only matte finishes and is perfect for mature skin. The palette has highly pigmented chocolate, taupe, tan & cream shades for a gorgeous blend that won't settle into creases. Shades: Prime (Cream) Enhance (tan) Smoke (Taupe) and Pop (Chocolate)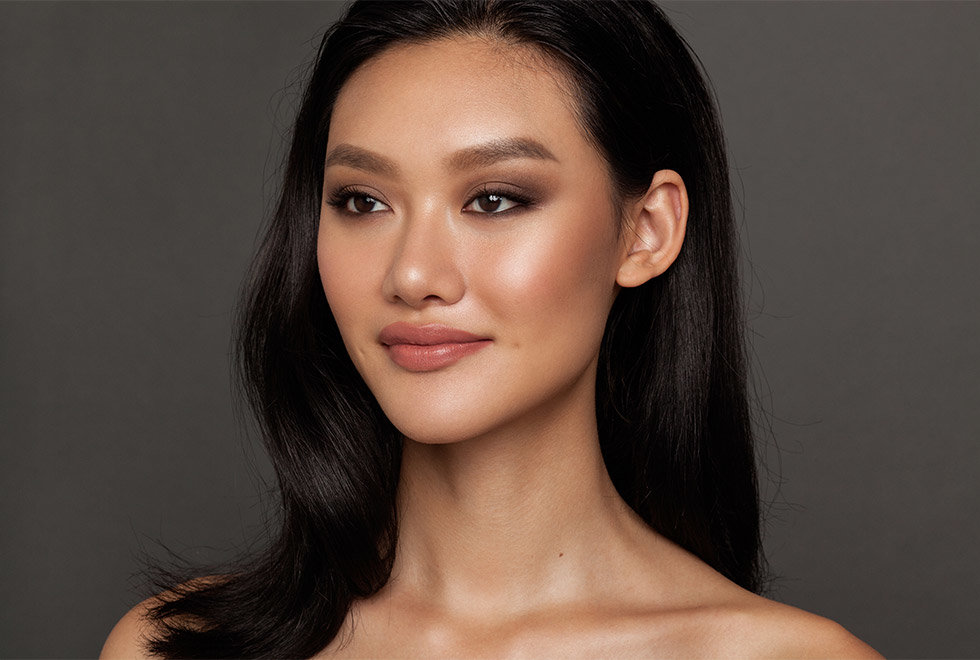 Just like Tic Tok trends come and go however, our "Latte" makeup trend has already evolved into "more" now. Introducing "Spiced Latte" makeup trend. Because why not? "Spiced Latte" makeup evolved around the fall and hit trends with shades that lent into the rustic orange and burnt orange range of neutrals. Cinnamon Brown or shades that are reminiscent of roasted spices, copper or rust were also included. This palette was great for those who have hazel or honey colored eyes because the orange was complementary. Spiced Latte makeup also complimented those with warm undertone. If your skin tone has subtle undertones of peach, bronze, copper or rust than an autumn inspired palette will be complementary.
It's not hard to understand why then, the "Latte" makeup trend would effortlessly transition into a more autumnal palette.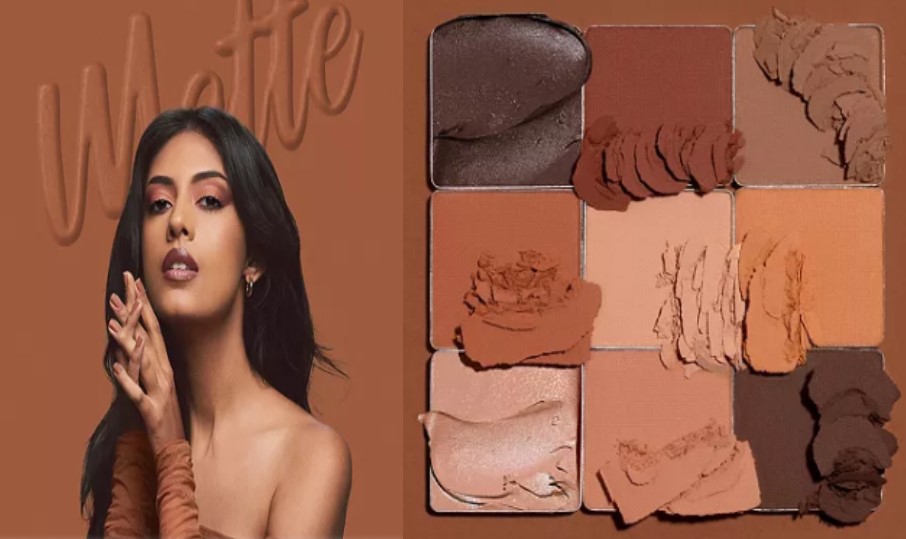 HUDA BEAUTY "Matte Obsessions" Eyeshadow Palette $32.00 is a perfect example of the trend being inspired by autumn. A matte eyeshadow palette with nine hues, including two cream-to-powder eyeshadows, to create a subtle to intense look with a monochromatic twist.
Includes shades: Chocolate Brown Cream, Burnt Brown, Medium Brown, Orange Brown, Light Nude, Muted Orange, Light Nude Cream, Light Orange, and Chocolate Brown.
Tarte launched it's "Sweet Tarte Double Shot" Eyeshadow Palette $32.00 and decided to step up the makeup game with the smell of the product, which is reminiscent of a cinnamon dulce latte.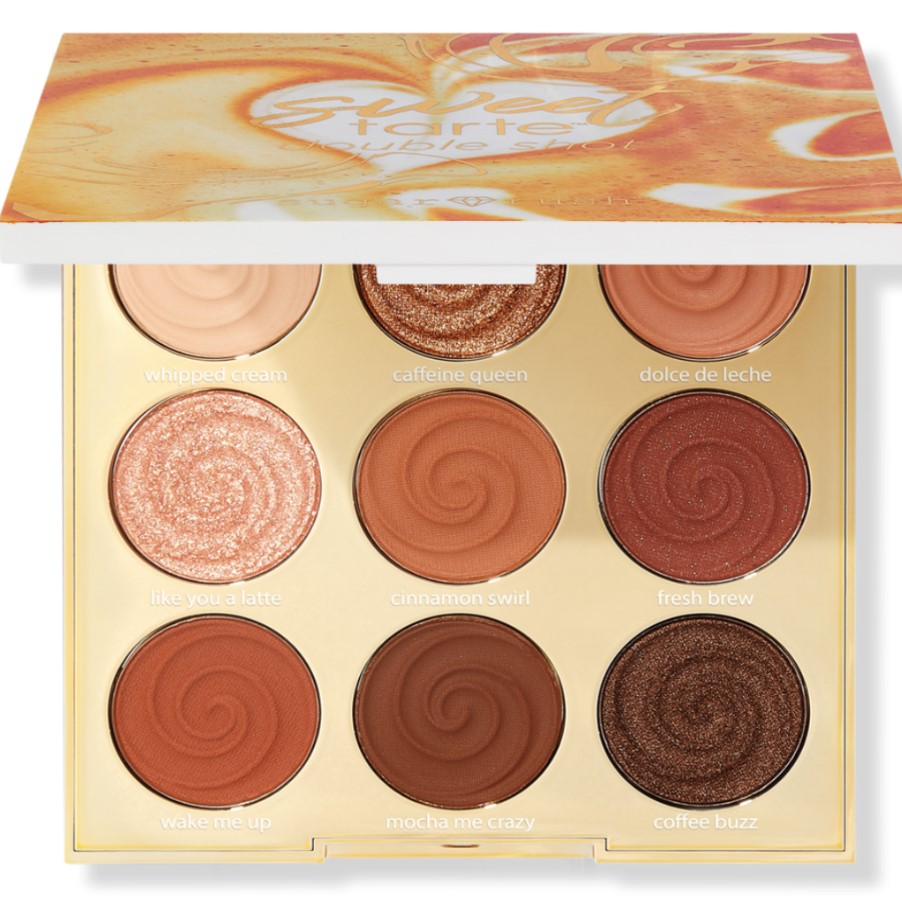 Whipped Cream (Matte Cream)
Caffeine Queen (Metallic Gold)
Dolce de Leche (Matte Tan)
Like You a Latte (Metallic Champagne Topper)
Cinnamon Swirl (Matte Cinnamon)
Fresh Brew (Burnt Sienna with Gold Floating Glitter)
Wake Me Up (Matte Terracotta)
Mocha Me Crazy (Matte Brown)
Coffee Buzz (Golden Brown Sheen)
Tips to consider:
Skincare for this look is paramount. Make sure you are using a good serum, moisturizer and prepping correctly so your skin looks fresh and hydrated.
Those will cool skin tones can still try this trend, but will have to be more careful in choosing colors. Ilia makes a cool toned palette, "The Necessary Eyeshadow Palette" $40.00 that will work perfectly for this look.
Use your bronzer as an eye shadow for a monochromatic look that will be warmth and depth to your eyes and cheeks. Multi-purpose palettes are always a great investment.
Less is more…….. use neutral, skin tone and bronzed products or earth toned products to not overwhelm the face with color
Found your inspiration? As we head into the holidays now, there is no reason why this trend can't lend into a more golden and bronzed inspiration. Until then,
Here's to finding your inspiration,
Sarah