September 22nd, 2021
Esthetician's Secrets For A Fall & Winter Skin Care Routine
Psst………… the secrets I am about to impasse to you, is the advice I give all of my clients when we transition from spring/summer skincare to fall/winter. Since we reside in Michigan, we have dry, cold and windy weather with little humidity. The elements can cause sensitive, dry and irritated skin during these fall and winter months.
As the season change, so must our skin care routines,
continue to read to stay on top of updating your skincare routine with these tips!
Peel Season Corrects Summer Sun Damage
Calling all of my sun-bunny clients! Did you forget to put on sun screen or not re-apply it? Dealing now with sun spots or un-even skin texture? Peel season is upon us now and now is the time for any corrective skin care.
Peel season is typically November thru February for a reason, less sun. We can do a deeper exfoliation with less chance of sun exposure. After peels, we want our clients skin to heal and even with the application of sunscreen, skin is more susceptible to damage from the sun's UVA and UVB rays. Damage from the sun's rays will interfere with the healing process. A series of 3 peels is what I usually recommend as long as there are no counterindications, and they are usually never the same type of peel. I vary them depending on my clients skincare goals and you should consider this too.
Not all peels have the same benefits. Is your skincare goals to anti-age with deep exfoliation, brighten dull skin, and lighten sun spots? Then I would do a series of 3 including the Botanical Refresh Peel, a hybrid peel with a brightening formula is perfect for first time clients or clients who want instant no-down time results. This peel is a blend of vitamin C, mandelic acid and mastiha that is perfect for brightening dull skin.
Next I would advise the Botanical Revive Peel. This peel is blended with an organic melanin suppressant, hyaluronic acid, green tea and echinacea. This peel is the peel of choice for pigmented, sun-damaged and dehydrated skin. It contains a unique blend of five different acids (kokic, mandelic, lactic, phytic and salicylic), plant stem cells and anti-oxidants to correct, clear and brighten skin.
The last peel in the series I would recommend is the Botanical Renew Peel. An alternative to microneedling, this peel is a natural and herbal exfoliator. The spongia badiaga creates pathways in the skin to stimulate collagen production, lifts and plumps the skin, while dramatically reducing the appearance of fine lines. The blend also includes sea fennel, lilac and argon plant stem cells to assist in cellular repair.
Staging and varying your peels will give you more results that just using one kind of acid. I carry eight different peels including enzyme peels in my practice for this reason. If your not a candidate for AHA or BHA chemical peels, try a gentle enzyme peel or a hybrid peel. I offer the Botanical Enzyme Peel in my practice. This gentle enzyme peel is blended with papain enzyme, bromelaine enzyme, fig extracts, lactobacillus / pomegranate fruit extract and daisy flower extracts. This is the choice enzyme peel to gently exfoliate, brighten and rejuvenate the skin.
Change up Retinoids and Cleansers with Acids in Home Care
If you use cleansers with acids or retinols, you may find it uncomfortable during the winter months especially. Retinols are naturally exfoliating. The side effects of retinols can be burning, irritation, dry skin and skin peeling. This is referred to as a "Retinoid-Induced Dermatitis". (1) Now add in low humidity and windy conditions.
Cleansers with high content acids such as glycolic or salicylic during the fall and winter may cause some of the same reactions. Instead look for gentle cleansers that hydrate.
That doesn't mean to throw out your products, just keep an eye on how your skin is affected. Instead of using your glycolic or salicylic cleanser seven days a week, stage it to only on Mondays, Wednesdays and Fridays. On the other four days, use a gentle hydrating cleanser. You can look for cleansers that are buffered with ingredients like ceramides or hyaluronic acid for hydration.
Welcome Oils, Heavy Cremes & Quality Thick Moisturizers
During the summer, we generally use lotion moisturizers which have water as the main ingredient however during the fall and winter months we need something more. Look for heavier moisturizers with ingredients like:
Glycerin is a humectant, commonly paired with occlusives to pull water from the outer layer of your skin into deeper layers.
Hyaluronic Acid, also known as HA is a humectant and is naturally occurring and found in young skin.
Ceramides are lipids that are naturally found in your epidermis. They help the skin retain moisture by preventing water evaporation. Ceramides are important to skin function, when your skin lacks ceramides, it can cause issues like redness or dryness, and even a compromised skin barrier.
Niacinamides, also known as vitamin B3 are another component that is important to skin barrier function. It has been a popular ingredient for acne, rosacea, and eczema.
Vitamin D and Vitamin C
Both Vitamin D and Vitamin C are antioxidants, working to neutralize the effects of pollution on the skin, as well as reducing redness and inflammation.
Clinical studies have shown that topical products with Vitamin D can soothe the symptoms of eczema, psoriasis and other skin disorders that cause dry, flaky skin.
Discover Probiotics
Probiotics and Preboitics in skincare are not a new trend. They are beneficial for all skin types, however, especially beneficial for those who have skin with inflammation caused by cold, dry winds or dehydration. I am not interested in the actual "rebalancing with good or bad bacteria" with probiotics, because I feel that there have not been enough studies done to find conclusive evidence of this however, my interest lies with the studies that have proven the benefits of reducing inflammation.
Depending on my clients needs, I may incorporate Bio Hydrating Mineral Masque to their facial or even have them incorporate it into their homecare for the winter. This gel mask is extremely hydrating with Vitamin C, Green Tea, Hyaluronic Acid and you guessed it….. Probiotics. When I use this in my treatments, it very effective in calming inflammation and adding moisture back into dehydrated, hypersensitive skin.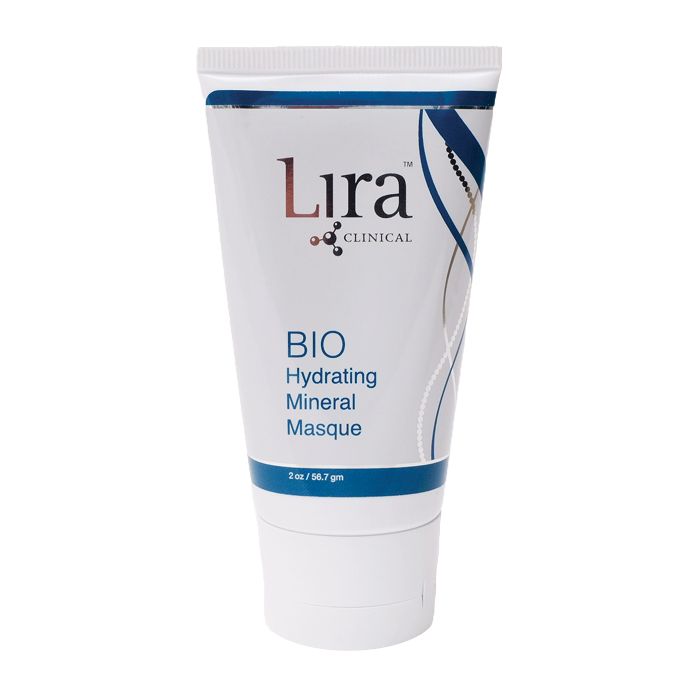 Redness and Irritation Need Calming Ingredients
During the winter, our skin barrier, or officially known as the 'stratum corneum' is exposed to outside environments with low humidity, cold winds and more. This can cause redness and irritation.
Look to products that can assist in calming redness and inflammation while supporting your skin barrier.
Azelaic Acid has antioxidant, antibacterial and anti-inflammatory properties and is often used to treat skin conditions such as acne and rosacea.
Niacinamides can be helpful with treating redness and inflammation. A study found that using niacinamide twice a day for four weeks improved the skin's barrier function, while drastically improving facial redness. (2)
Allantoin is a naturally occurring chemical compound found in comfrey, horse chestnut, and bearberry. This ingredient has the ability to protect the skin from irritation.
Licorice Root can be found in many skincare products which aim to reduce redness, irritation and swelling. The glycyrrhizin found in this ingredient helps with such skin conditions such as atopic dermatitis and eczema by it's anti-inflammatory properties.
Aloe and Cucumber are also popular in assisting in calming and reducing redness.
A Bedroom Humidifier
This can be your new BFF.
According to the Mayo Clinic, Low humidity can cause dry skin, irritate your nasal passages and throat, and make your eyes itchy. Ideally, humidity in your home should be between 30% and 50% (3)
I recommend Miko's Ultrasonic Cool And Warm Humidifier- Myst With Remote Control and sell them to clients. The humidifier lasts up to 40 hours with a 1.2-gallon water tank and covered rooms as large as 540 square feet. Auto-Mode Operation Smart humidity function senses the humidity in a room and allows you to select a preferred level tailored to your comfort level.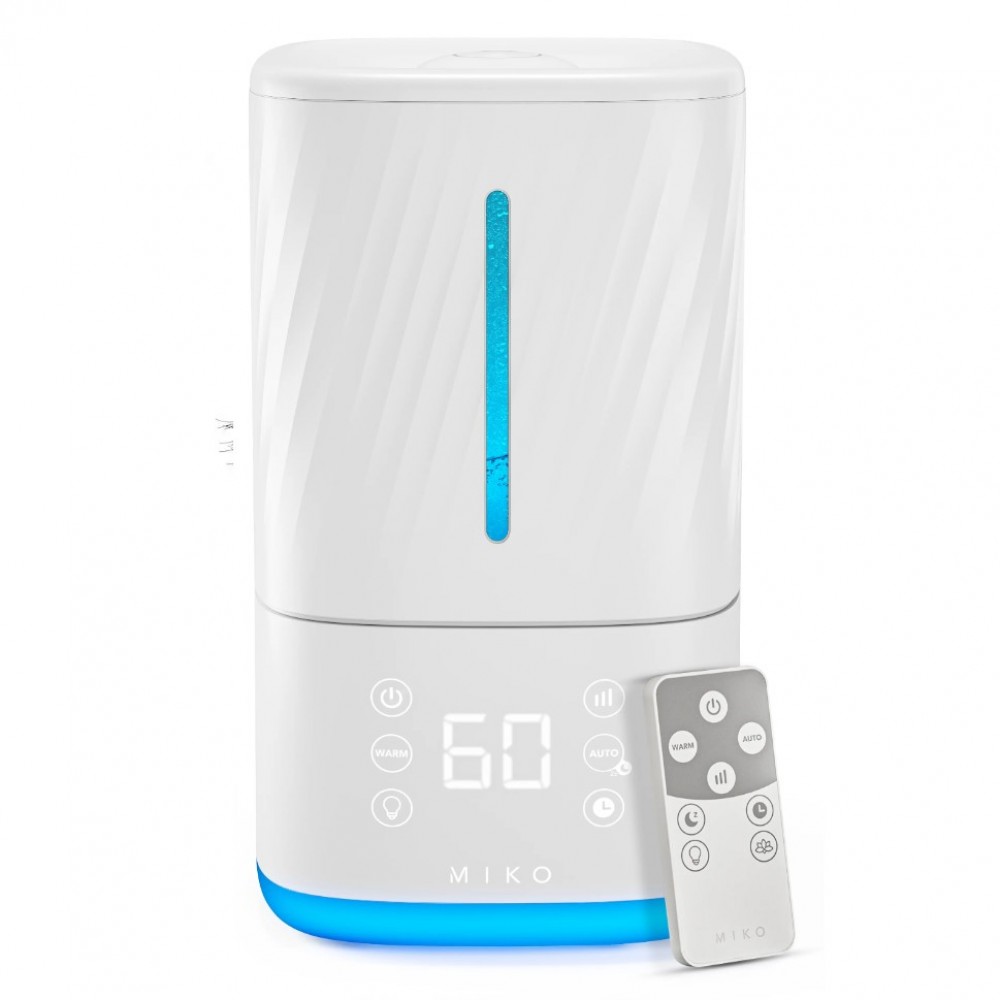 Drink Water to Keep Hydration Levels Healthy
Drinking water is important to regulate body temperature, prevent infections, deliver nutrients to cells, keep organs functioning properly. (4)
You should drink on average one-third of your body's weight in fluid ounces. For example, if your weight was 150 lbs, then you should drink 50 ounces of water each day. (5) Not all has to be plain water, the water can come from coffee, tea or water flavored with fruit and vegetables like cucumber slices, lemons or berries. (4)
SPF Is Needed Year Round
Overcast wintery skies don't necessarily equate to less sun and UVB/UVA rays. Remember UVA is the type that goes deeper into the skin layers, resulting in premature aging and risks of skin cancer. UVA can penetrate clouds up to 80% during cloudy wintery days.
Since UVA is a risk year around, it's better to protect your skin with SPF.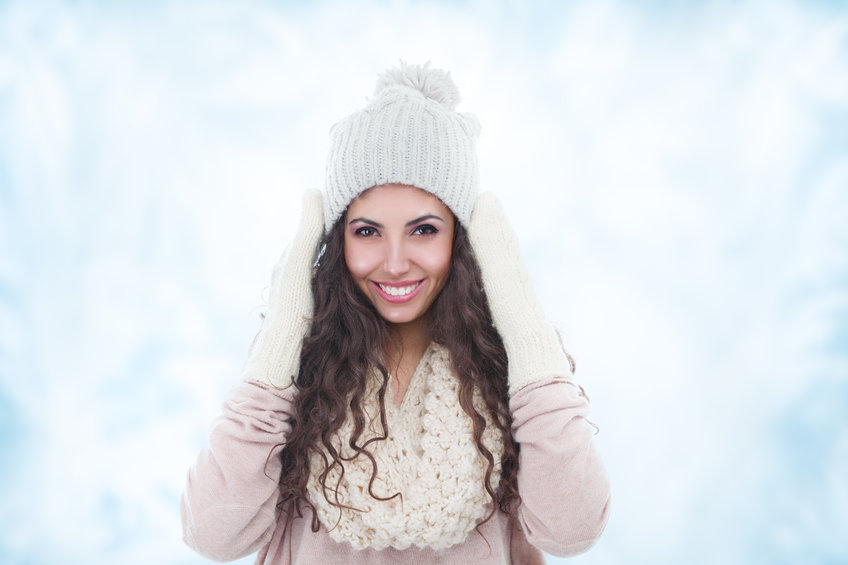 https://pubmed.ncbi.nlm.nih.gov/14615068/
https://www.semanticscholar.org/paper/Niacinamide-containing-facial-moisturizer-improves-Draelos-Ertel/c866417320abb8a6d79791d10ad66c6acc6b22d2?p2df
https://www.mayoclinic.org/diseases-conditions/common-cold/in-depth/humidifiers/art-20048021
https://www.hsph.harvard.edu/news/hsph-in-the-news/the-importance-of-hydration
https://www.ncoa.org/article/10-reasons-why-hydration-is-important