September 20th, 2023
Blush Contouring From the 70's Makes a Redux
In the 70's, there was Way Bandy, and if you have not heard of him but keep seeing "Draping" on Tic Tok or Instagram, you should know this American makeup artist started it all with his technique that was originally called "Color Glow" makeup. Bandy called it this because it involved layering pinks and other bright colors to sculpt. It was aimed to recreate a dance flush, and was Bandy's signature technique he used in his own makeup books and looks he created for Vogue. Bandy today, is still known as one of the world's greatest makeup artists and highest paid, having a $2,000 per two hour session fee in the 70's.
Bandy's technique followed the face's natural "drape", by contouring the cheekbones with blush in a "C" shape starting at the temple and going up and over the edge of the eyebrow and down to the cheekbone.
Fast forward to an updated 2022 version, makeup artists are using softer shades in peach, muted plum or coral and even blending these colors into the eyeshadow.
For this technique your going to need 4 things; a fan brush or damp blended sponge (depending on the type of makeup you have), a deeper blush, a lighter blush, and a highlighter. There are many products on the market now in powder, liquid and cream form.
The type of blush/highlight you pick will absolutely affect the outcome of your skin's finish. So keep this in mind.
Powder products may be for you if you want a matte finish, and powder will absorb oil.
Cream products may be for you if you have dry, dehydrated or mature skin. Cream products give the skin a satin finish.
Liquid blush and highlight can be a little harder to work with, however out of all of the choices this type of product has the most pigment. Liquid blushes can be blended in with liquid foundation and concealer as well. These products will give you a dewy finish and also work well for dry or dehydrated skin.
Lets go over some options from Clinique, Kevyn Aucoin, Jouer, Glossier and RCMA. All of these products are made with quality, are highly pigmented and will last a long time as you only need a small amount!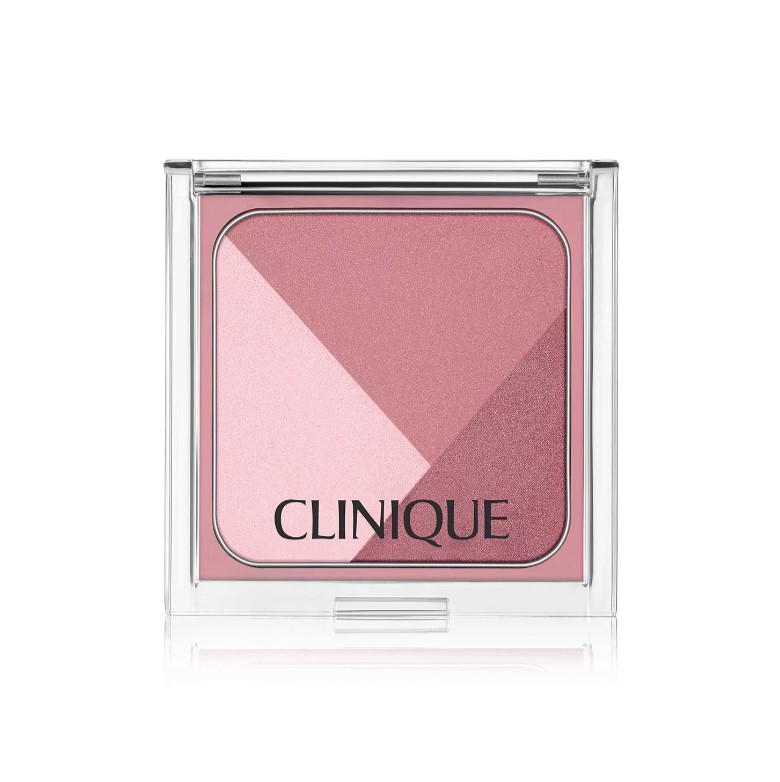 Clinique Sculptionary™ Cheek Contouring Palette in "Defining Berries" 0.32oz $40.00
Clinique created a beautiful berry toned palette perfect for draping with powder blush with three colors perfect for contour, color and highlight. The website also states that the three colors can be swirled together for an easy glow over the apples of the cheeks.
Kevyn Aucoin The Neo-Blush 64g/0.2oz in "Grapevine", "Rosecliff" and "Sunset" $40.00
An innovative and versatile blush to create the look you want, from soft and subtle to a powerful pop of color. This innovative gradient blush blends a trio of finishes (pearl, satin, and matte) for a multi-dimensional blush look.
I was especially taken with Grapevine, as it is a cooler toned blush, perfect for winter.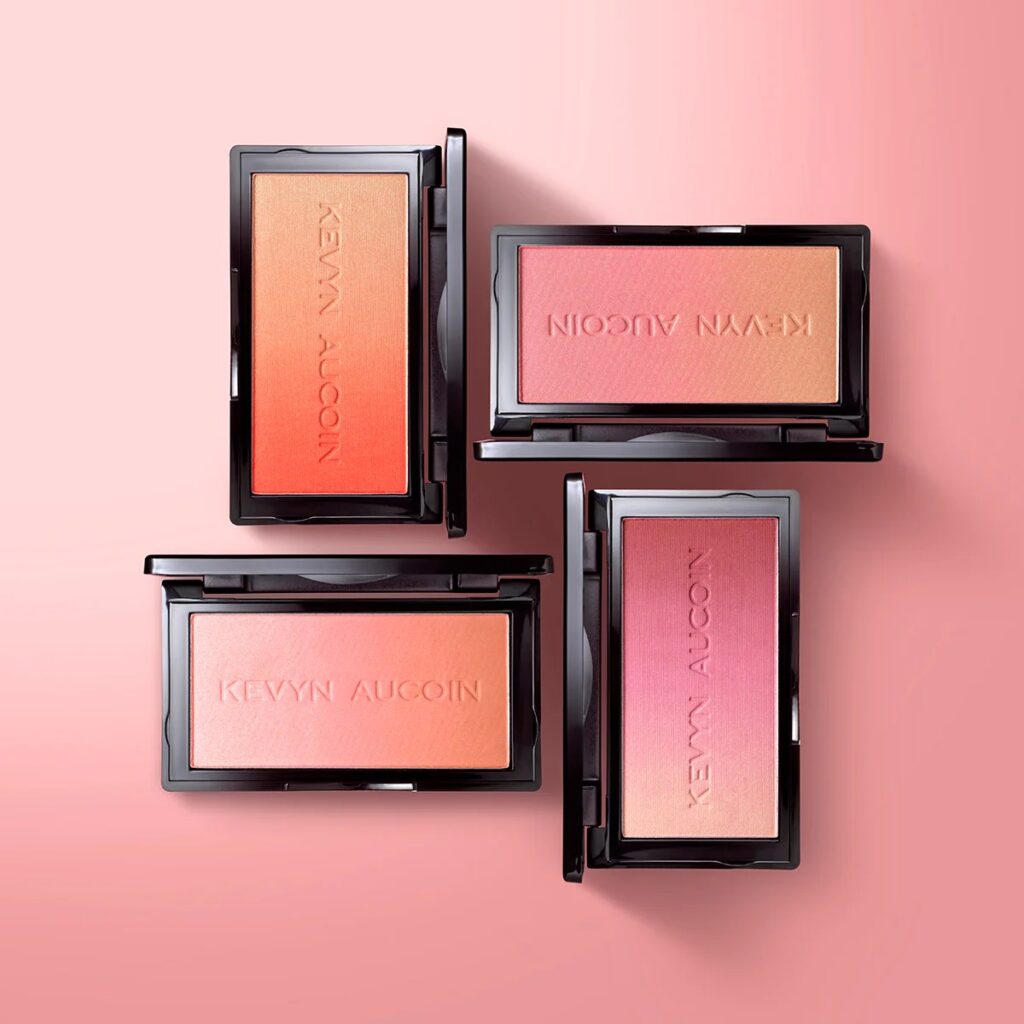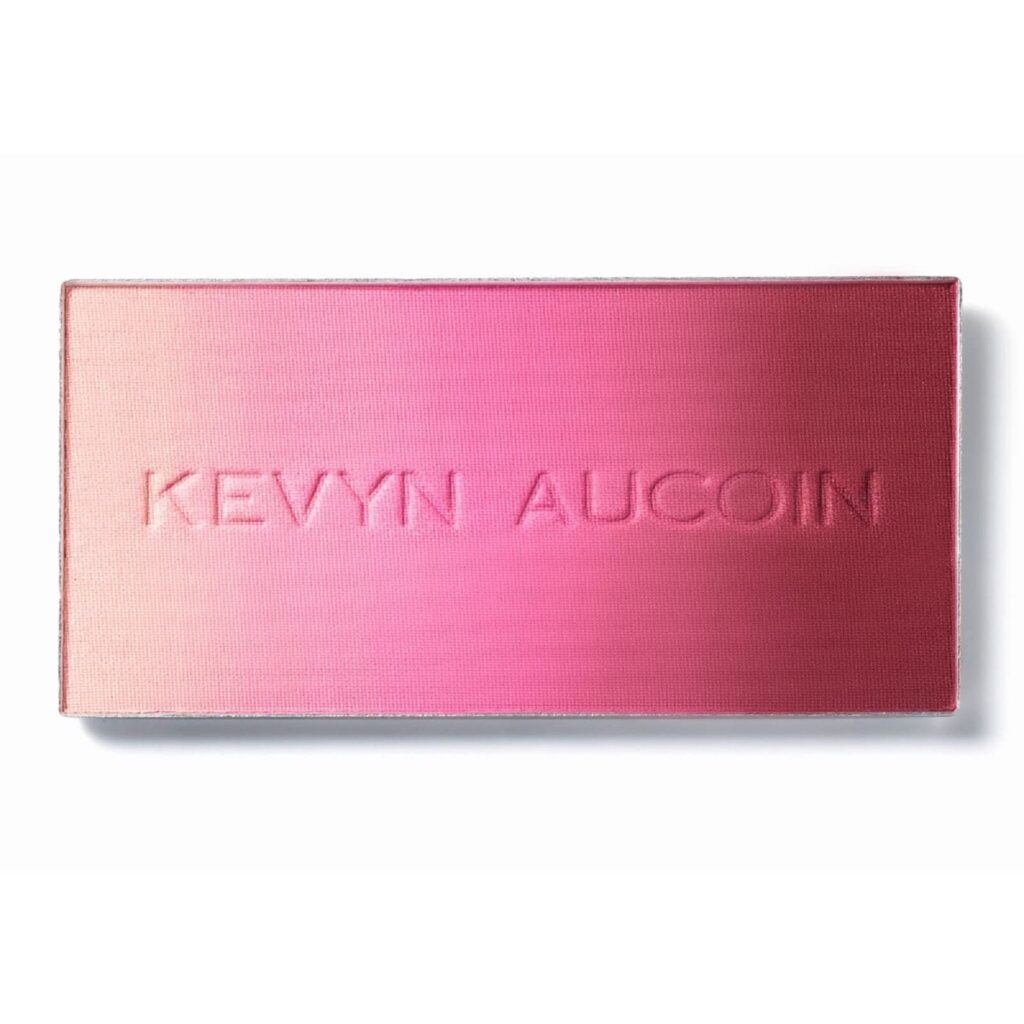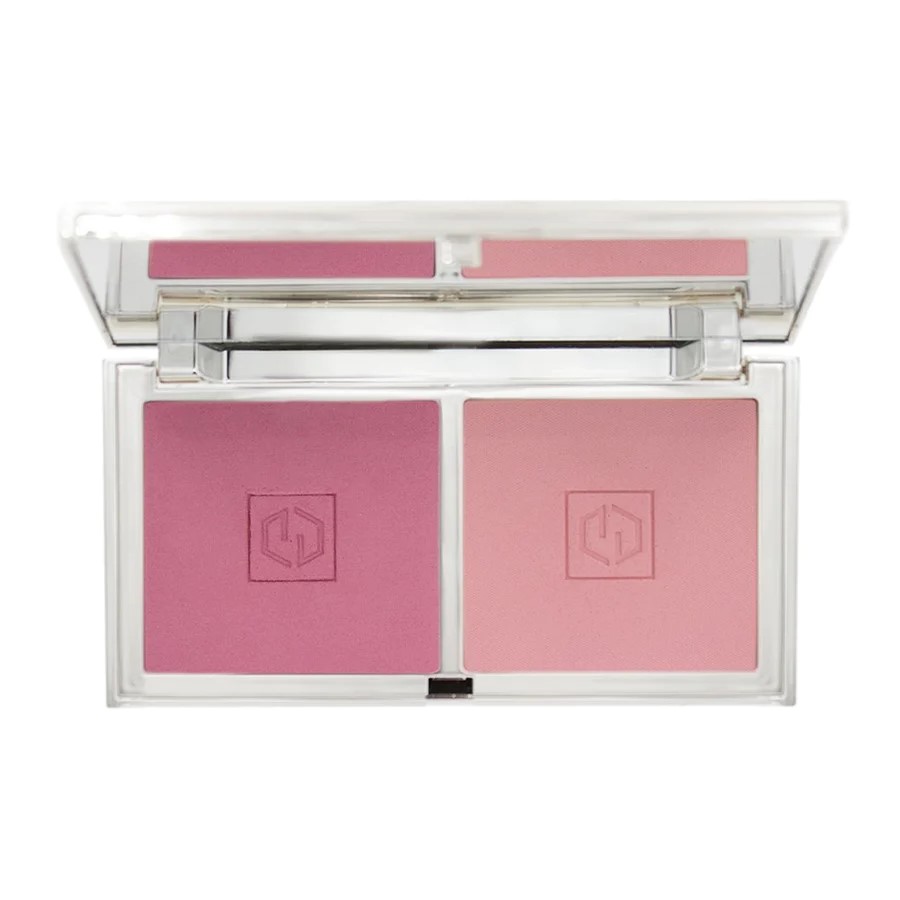 Jouer Blush Bouquet 0.39oz in Coquette – Matte Cool Berry Pink & Satin Cool Light Pink $33.00
Blush Bouquet Duo consists of a beautiful matte and shimmer powder blush. If you're looking for the perfect, natural flush, apply a dusting of one shade or layer the two together for ultimate dimension. It also contains a secret ingredient formulated to nourish and protect your skin from damage: Vitamin E. Gluten Free, Cruelty Free, Paraben Free and Talc Free.
Also available from this same line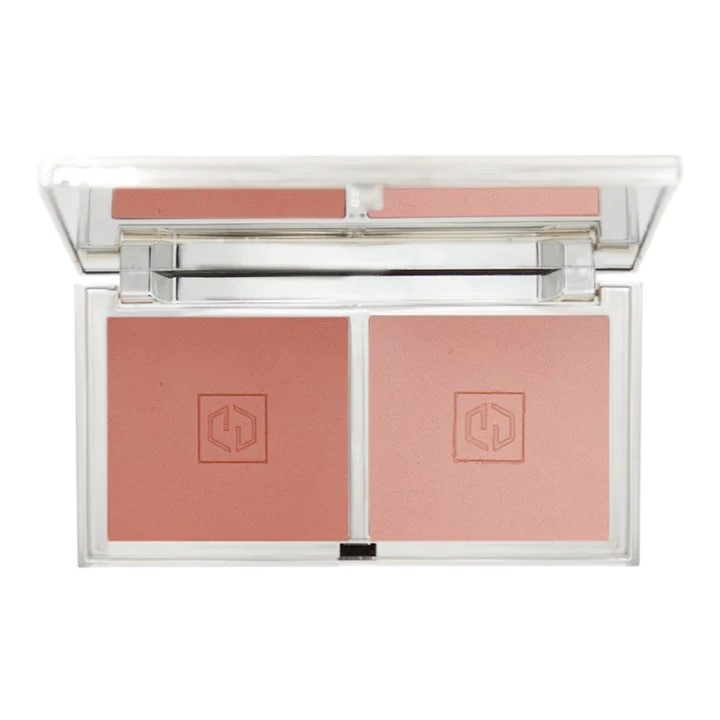 Jouer Blush Bouquet in "Adore" – Matte Warm Dusty Peach & Shimmering Warm Pale Nude Peach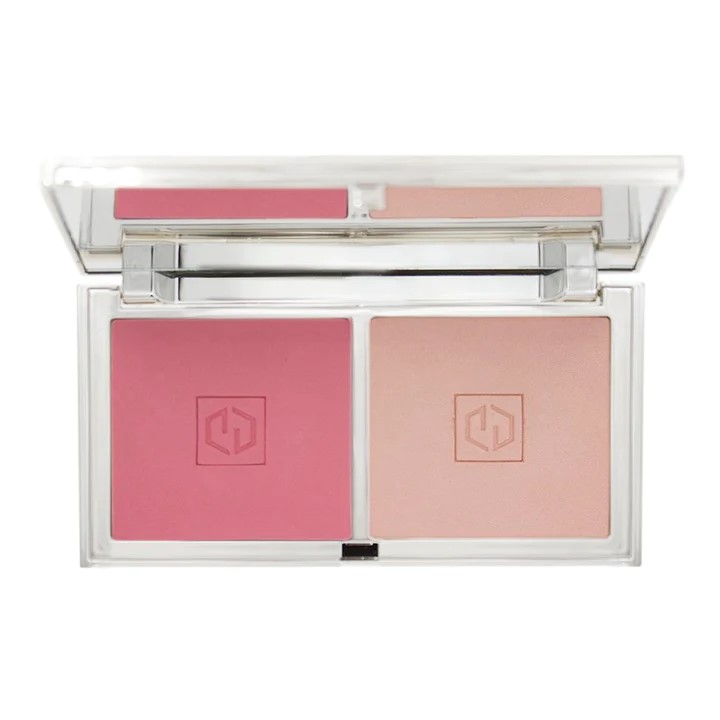 Jouer Blush Bouquet in "Flirt" – Matte Warm Carnation Pink & Shimmering Warm Light Peach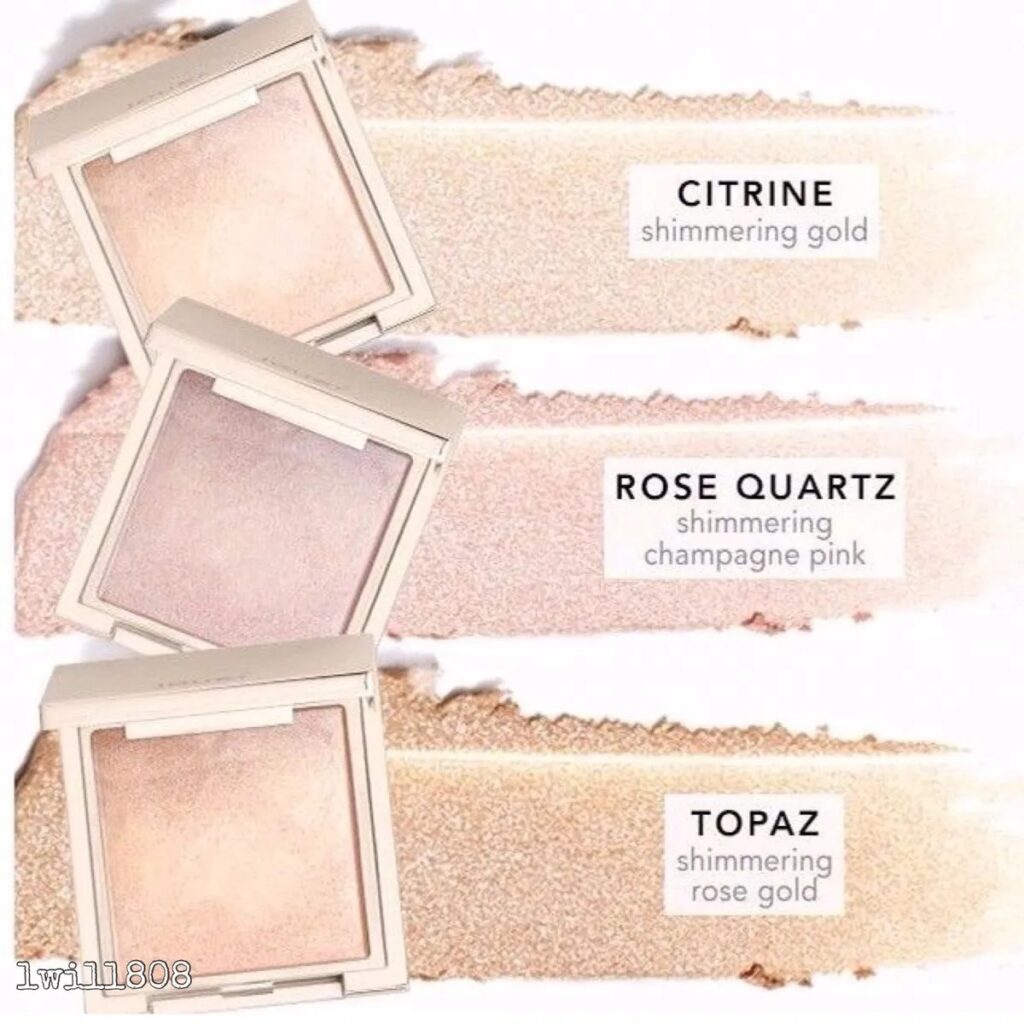 Jouer launched powder highlighters to compliment their Blush Bouquets perfectly. This finely milled powder blends seamlessly without settling into fine lines. They have five shades to choose from.
If you have dry, dehydrated or mature skin, then you may prefer the blendability or dewy fresh finish that cream blushes offer. Cream formulas do not settle into fine lines, blend better than powder, and work best for the flushed, glow from within look.
Glossier Cloud Paint 0.33oz $20.00 in "Soar", "Wisp", "Beam", "Dawn", "Spark", "Puff", "Dusk", "Haze", "Eve" and "Storm"
These cream blushes have been a cult classic for a reason, a seamless, buildable gel-cream blush that looks so natural it's like your cheeks made it. Enjoyable to apply and easy to wear, it's just sheer enough to easily blend and layer without going overboard—simply dab it on cheeks and tap into skin for a natural-looking, flushed-from-within glow.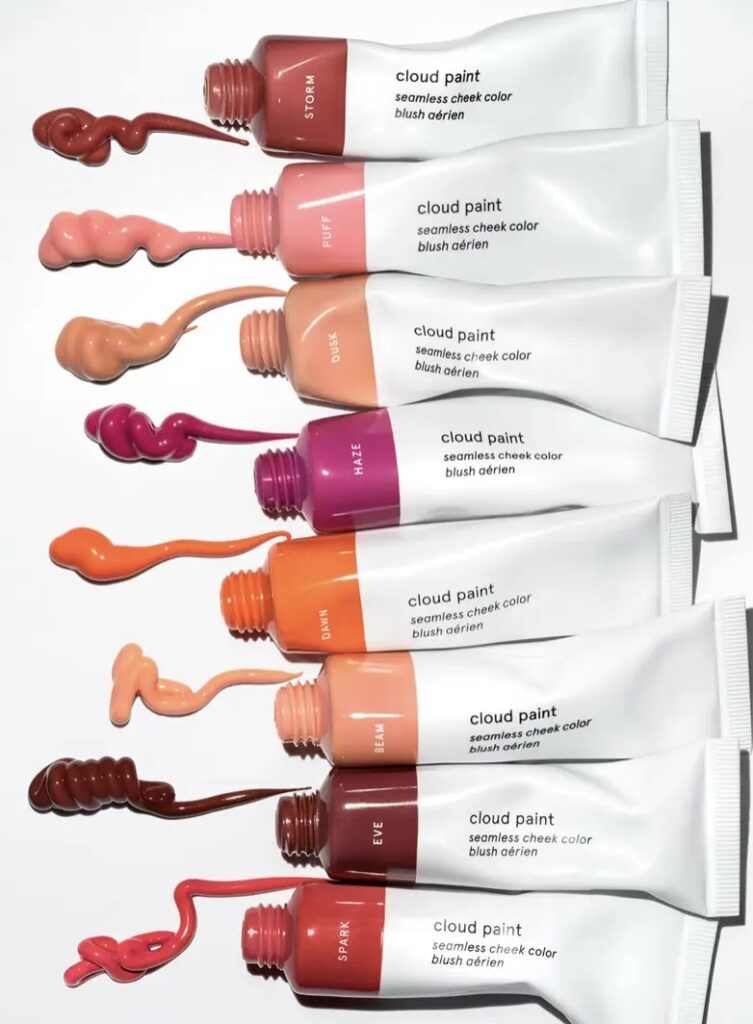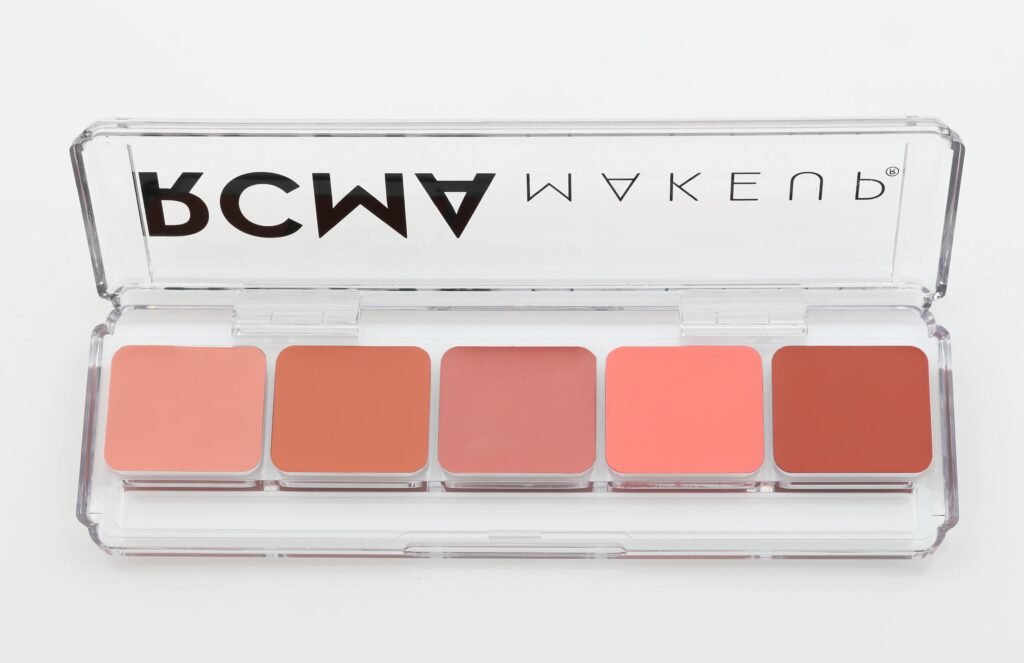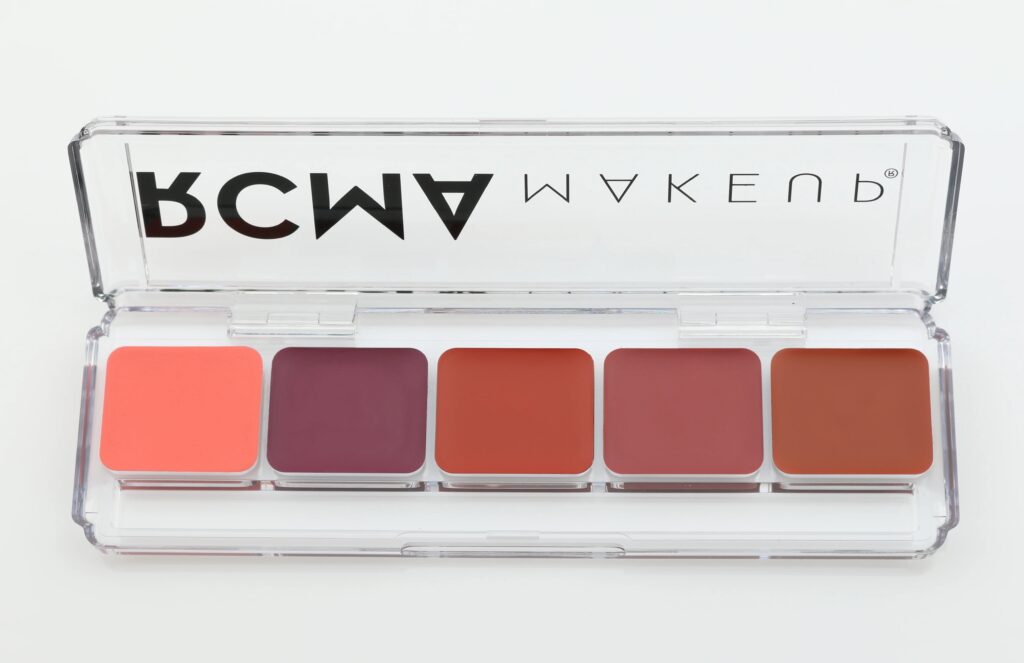 RMCA Makeup 5 part "Series Favorites" palette – Cream Blush #1 and #2 $30.00
A must have collection of illuminating check tones for any occasion. Highly pigmented and designed to flawlessly blend with all RCMA foundations. This stunning 5 part palette will compliment most skin types, leaving your final look polished to perfection. The collection contains warm and cool shades that can be used as is or combined to create custom colors.
#1 Colors include: Special, CTV, Gena Pink, Coral Kiss and Berry Bliss
#2 Colors include: Spiced Peach, Sangria, Desert Clay, Smokey Plum and Cinnamon
The Technique
So lets talk about technique. Draping is exactly like it sounds, you don't want to swirl the colors with the brush onto your skin in circles or ovals. Your going to follow the angled lines by using a highlighter, a deeper blush and a light blush.
There are many different "Draping" techniques out there now, but for all intensive purposes we will just focus on one today that is great for beginner level.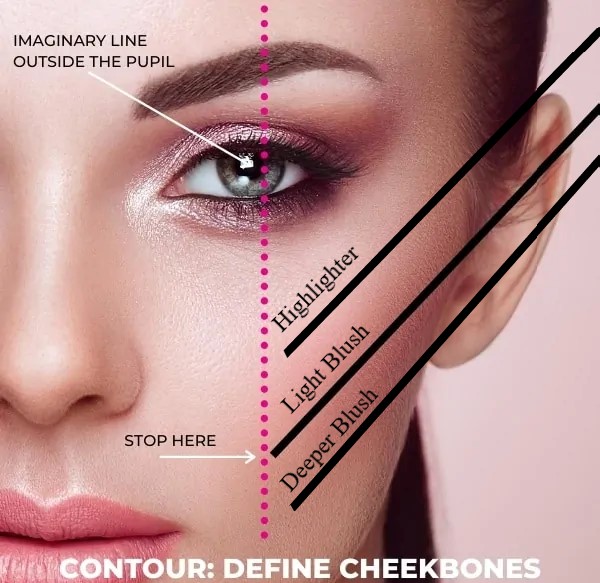 This technique is ideal for anyone, but especially those with a heart, round or square shaped face that suits a more focused contour.

If you are using powder, take the deeper of the blush choices and use a fan brush. After getting the powder blush onto the fan brush (and tap off any excess product), your going to start at the the hollows of your cheeks where it has that shadow, and in an angled line sweep down to contour the cheek from the hairline/ear. Start off light, we want to slowly build up color and less is more. Complete this step on both sides.
Next, we will take the lighter blush color and apply just above it. This will slightly diffuse the deeper color. Remember to build up the color, less is more, always making sure to tap off excess product from your brush before you apply.
The final step you will take your powder highlighter, and just apply this to the top of your cheekbone. You will also build up this color, but it will not be nearly the amount you use for either of your blush choices. Once applied, Blend the highlighter into the lighter blush, and the lighter blush into the deeper blush so the full application is seamless.
If you are using cream blush or liquid blush, the only changes I would suggest is to use a damp beauty blender or blender sponge. You are also going to start off with very small amounts of product and build up the color. With cream products, I like to use a stainless steel spatula and put some on a stainless steel palette. I will use my spatula and mix the product together on the palette to warm it up slightly and this will help the product blend better on the skin.
The fun thing about makeup is the ability to try different shades, techniques and styles to see which suit you and your facial structure best. Hope you find your inspiration!