June 3rd, 2023
Avalon's Service Menu Just Got Monthly Specials! June's Is All About Glow & Hydration!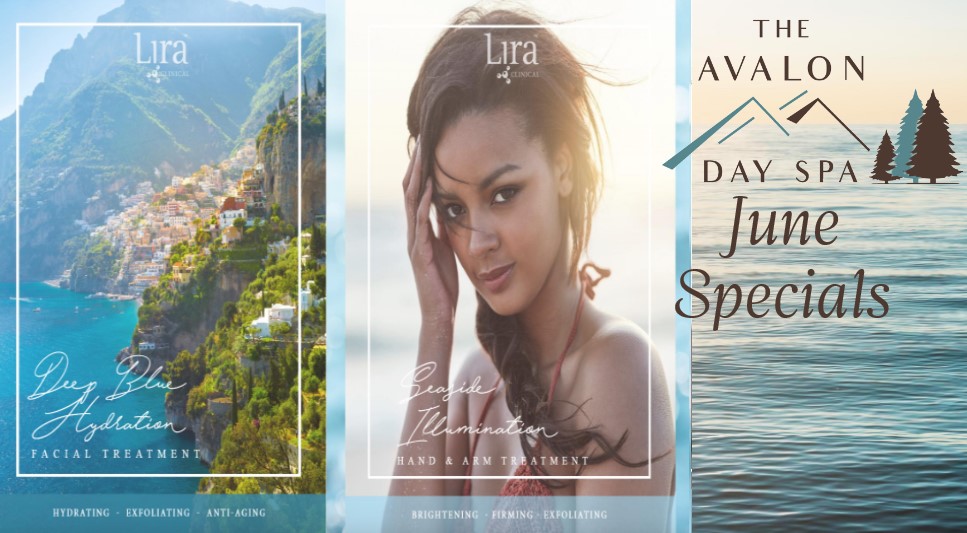 Deep Blue Hydration Facial Treatment $85.00
Hydration in the summer months is important. The combination of heat and humidity can take a toll on your skin if you don't protect it properly, leaving you feeling dry and uncomfortable.
Deeply Hydrates & Minimizes The Appearance of Fine Lines and Wrinkles
Restores Youthful Glow with Rich Caviar, Healing Gold & Silver Minerals
Refresh With Marine Based Botanicals & Antioxidants
Energize The Skin with Exfoliating Tropical Fruit Enzymes
Seaside Illumination Hand & Arm Treatment $30.00
Skincare goes beyond just treating the face! Having hydrated skin will help to improve skin elasticity which will reduce the appearance of wrinkles and cellulite.
Smooth & Tone Arms and Hands with Skin Softening Silk and Coconut Sugar
Designer Peptides Assist In Firming and Toning
Hydrate with Papyrus Plant Stem Cells, Hemp and Coconut Oil
Illuminate and Renew with Vitamin C and Organic Anti-Oxidants