December 8th 2021
Avalon's Guide To Finding The Perfect Red Lipstick
Makeup trends come and go, but lets be completely honest here, the red lip is immortal. The first known red lipsticks were made by the ancient Sumer who lived in the Sumerian city Ur Mesopotamia over 5,000 years ago or 3500 B.C.E. (1) Over time, the red lip has survived an intriguing history with centuries of significance. The red lip played a staring role in the suffragette protests, was worn by the elite of ancient Egypt, and is still a symbol of Hollywood glamor. The red lip also has a sordid side in history; prostitutes in Greece were forced by actual laws to wear red lipstick, so no one would mistake them for gentile ladies. The was not the first law to target women and red lipstick. In the 1700's England, a puritan member of Parliament introduced the bill, "An Act against the Vice of Painting, and wearing black Patches, and immodest Dresses of Women" This law did not succeed in passing but the effects of the bill actually going to Parliament struck a cord with residents of England at the time to question the morality of women who choose to wear it. In the 1920's the New York Board of Health considered banning lipstick because the men were afraid they would be poisoned by kissing.  (2, 3, 4, 5)
Today, the red lip has a powerful backing, its become the symbol of power that's embedded in the very history of women's rights. There is a red lip for everyone (Yes! Everyone!) and once you find your signature red lipstick, its almost transformational.
Red lipstick has a base color, or undertone. The bases of red lipstick can be blue undertone, orange undertone, pink undertone or "clean" which has a red undertone. Each base will determine the amount of color payoff in the lipstick.
So which undertone is for you? First it is helpful to know your undertone, this will assist you in finding the perfect shade of red.
Blue Based Red
Blue lipsticks are generally considered cool toned. The undertones could be blue or purple like a dark cherry. They work incredibly well for warmer skin with olive undertones or those with deeper skin tones. They are versatile working for those who have light pink undertones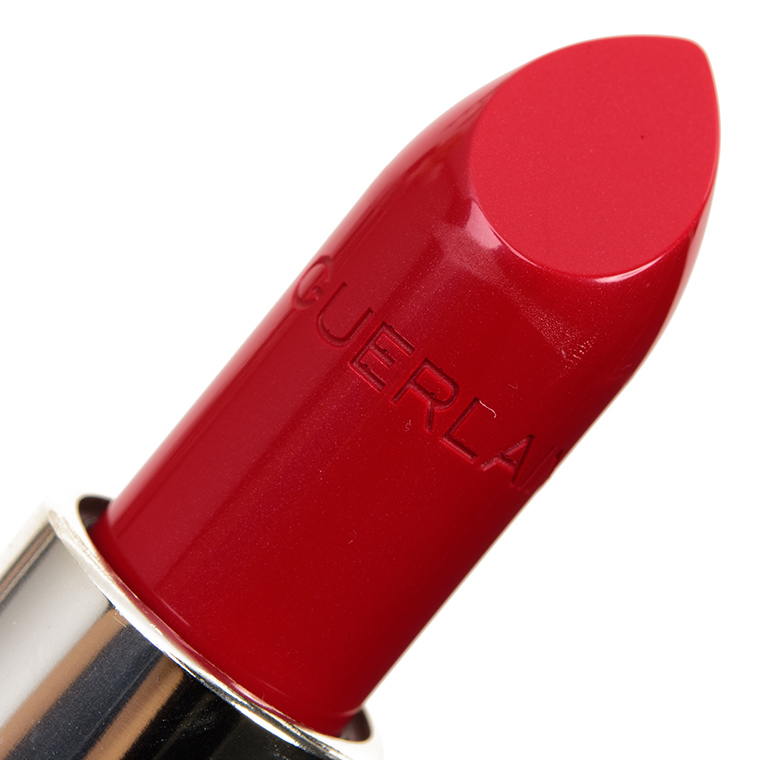 Guerlain Rouge G De Guerlain #25 Lipstick in Garçonne $33.00
 #25 is a moderately cool-toned, medium red with a luminous finish part of Guerlan's permanent color lines.
Guerlain's lipstick case was designed by Lorenz Bäumer, a Place Vendôme jeweler who specialize in intricate fine bespoke jewelry. The case features a magnetic closure, oval clasp, and an inside double mirror compact.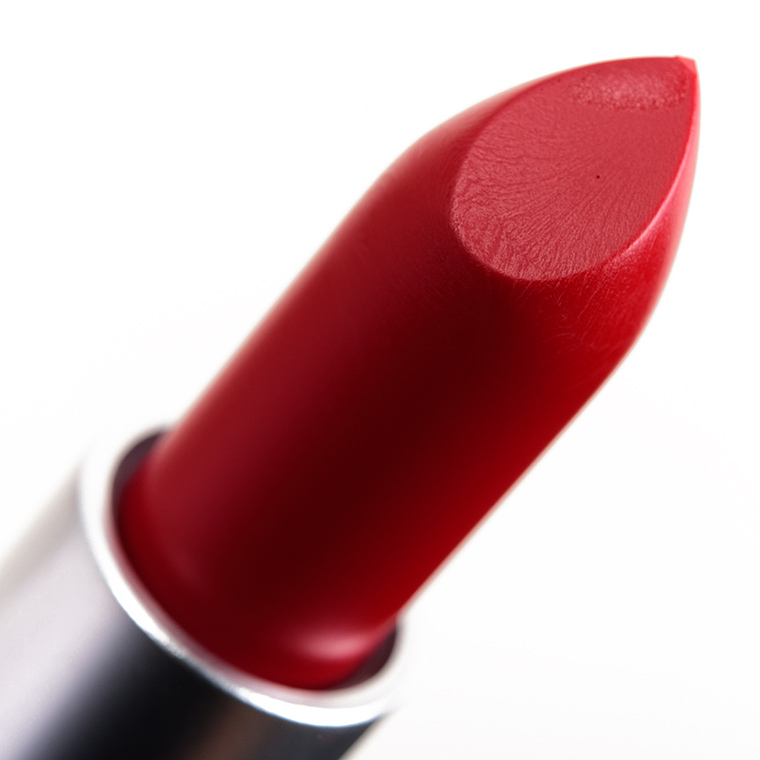 M.A.C. Ruby Woo Retro Matte Lipstick $19.00
One of the iconic products that made M·A·C famous. This long-wearing formula features an intense color payoff and a completely matte finish.
Interestingly, Ruby Woo was borne from M.A.C. labs trying to reformulate another popular color, Russian Red in order for the line of lipsticks to become globally complaint. Ruby Woo is a very cool-toned, medium-dark red with a matte finish.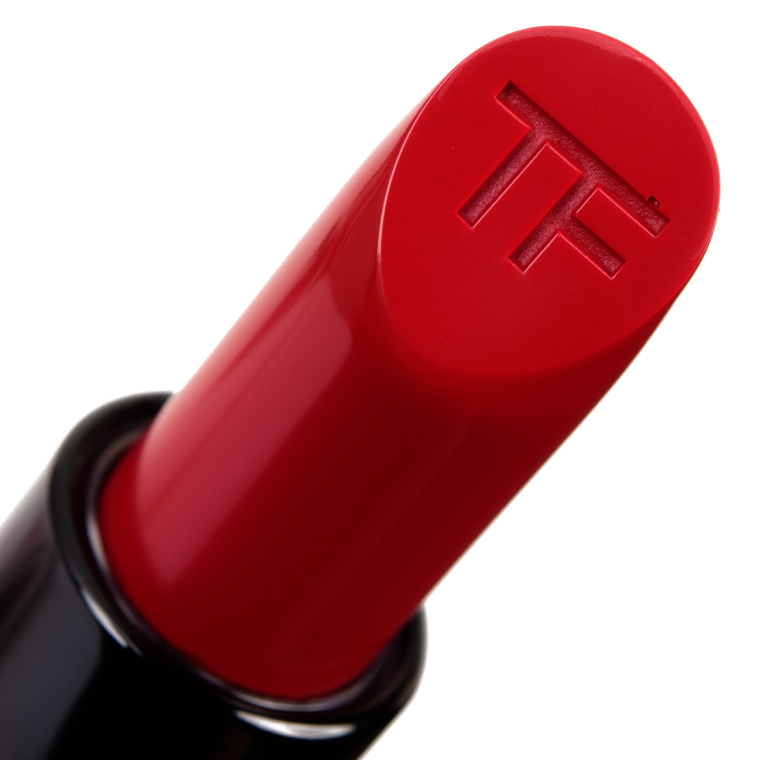 Tom Ford F*cking Fabulous Lipstick $58.00
Tom Ford's version of iconic red, this lipstick is formulated with Soja seed extract, Brazilian Murumuru Butter and Chamomilla Flower Oil.
F*ucking Fabulous is a slightly cool-toned, medium-dark red with a glossy, cream finish. It is a limited edition lipstick.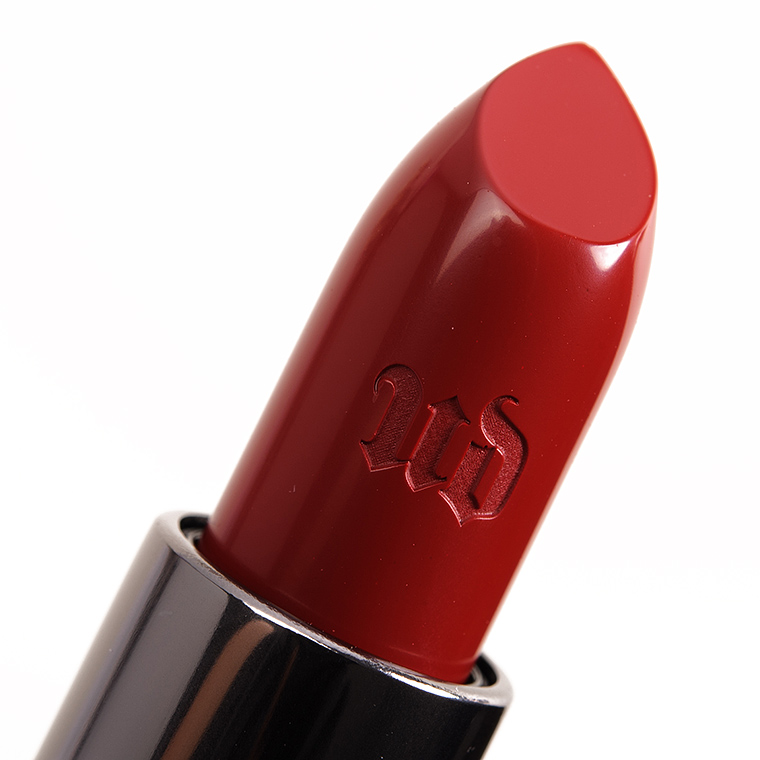 Urban Decay's Vice Lipstick in Bad Blood (Matte) $18.00
Bad Blood is a medium-dark red with warm undertones and a satiny semi-matte finish. This vegan formula has avocado oil and aloe vera in it's formulation.
Orange Based Red
Becoming one of the hottest trends, orange based reds became "The Statement Lip Color of 2019" and were seen all over social media platforms around the world. This trend started in South Korea, and those with yellow undertones or warm undertones absolutely benefited from the brightening effect the orange based red lip delivered.
Orange-based red work well with those who have warm undertones or yellow undertones.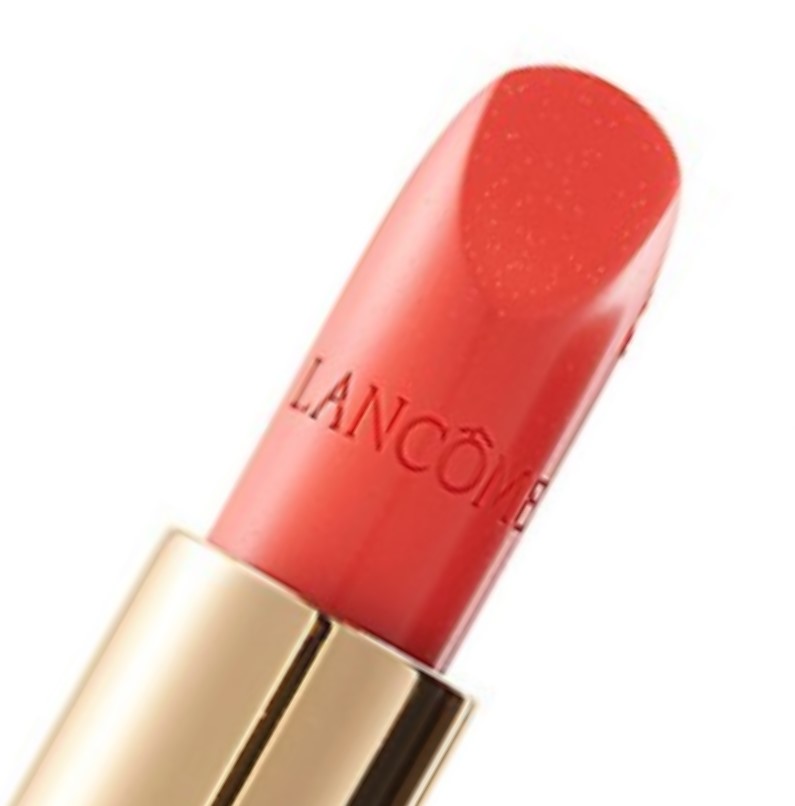 Lancome L'Absolu Rouge Lip Color in Orange Sanguine #196 $32.00
Sold exclusively at Lancome-usa.com, Orange Sanguine is part of the collection of Lancôme's most matte lipsticks and described as "the perfect shade of carrot red".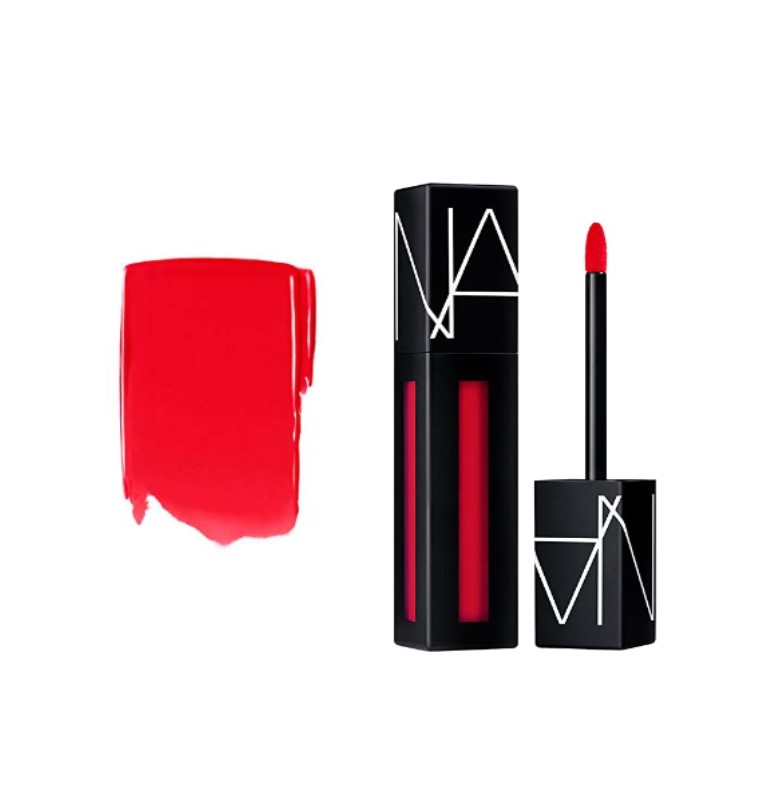 NARS Powermatte Lip Pigment in Light My Fire $28.00
Medium, orange-red with warm undertones and a matte finish. Nearly opaque pigmentation formulated with with paraben free ingredients.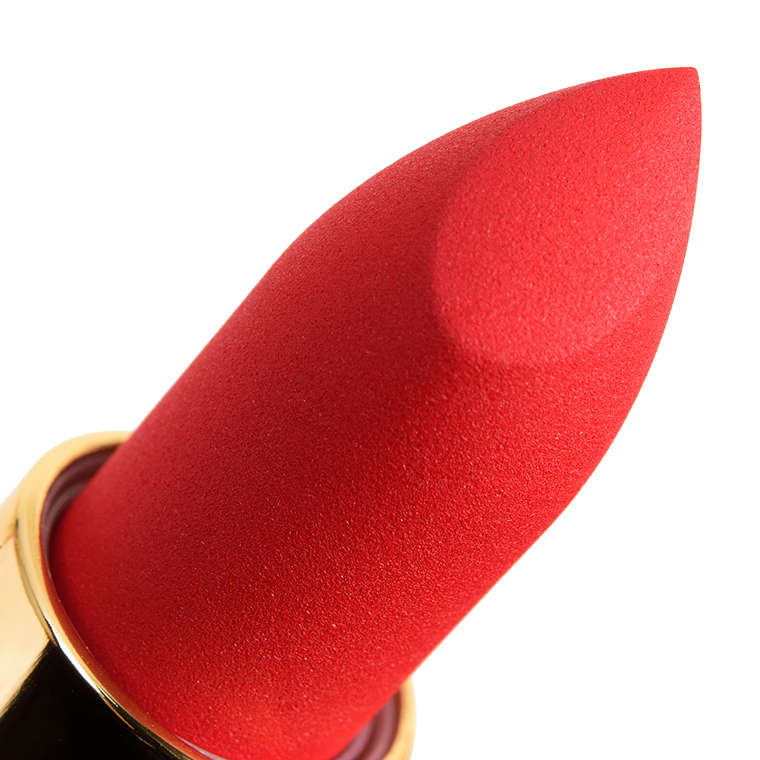 Pat McGrath MatteTrance Lipstick in Elson 2 $38.00
Elson 2 is a bright, medium-dark orange-red with warm undertones and a semi-matte finish. This lipstick will dry down to a matte within an hour of wear, but because this has an oil-infused powder formula, you will find this lipstick is still moisturizing.
Pink Based Red
Pink-undertone lipsticks work well for those with cool undertone complexions or for those who have fair complexions with a pink-based undertone. Looks for lip colors with hints of berries, fuchsia or magenta. My personal favorite is a berry- mauve from this category.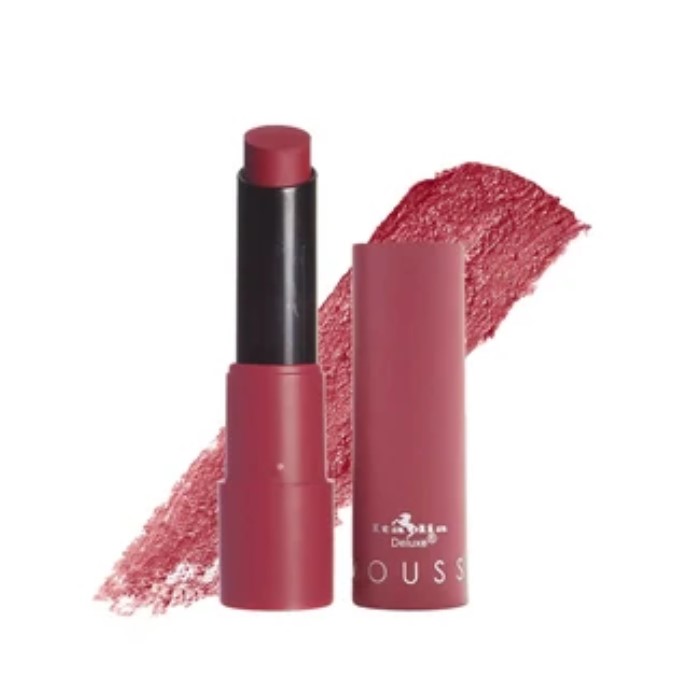 Temptress – Italia Deluxe Mousse Matte Berry Red Lipstick Single $4.00
Yes, you read that right, a steal at $4, this creamy textured lipstick dries down matte and is the perfect shade of berry red.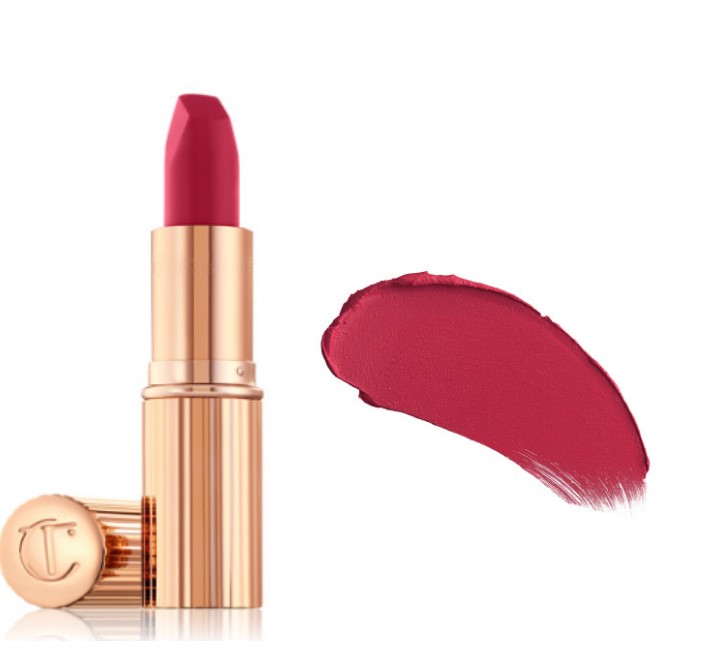 Charlotte Tilbury Matte Revolution Lipstick in The Queen $34.00
The Queen features ingredients with a long-lasting, buildable and hydrating formula. This rich, rosy crown-jewel pinkish red lipstick is inspired by and in homage to Her Majesty.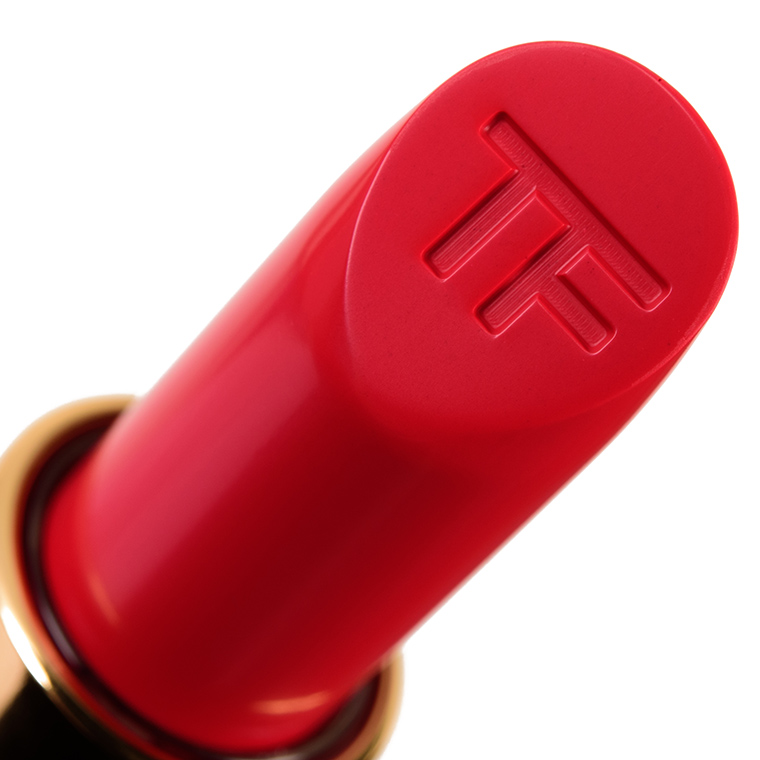 Tom Ford Lipstick in Empire $58.00
To Tom Ford, there is no more dramatic accessory than a perfect lip. It is the focus of the face and it has the power to define a woman's whole look. This Pinkish Red Lipstick has rare and exotic ingredients including soja seed extract, brazilian murumuru butter and chamomilla flower oil create an ultra-creamy texture with an incredibly smooth application. Specially treated color pigments are blended to deliver pure color with just the right balance of luminosity.
Clean Red
Redundantly, the only way to describe a "clean red" is a red lipstick with a red base. These lipsticks are red-red, and flatter all skin undertones.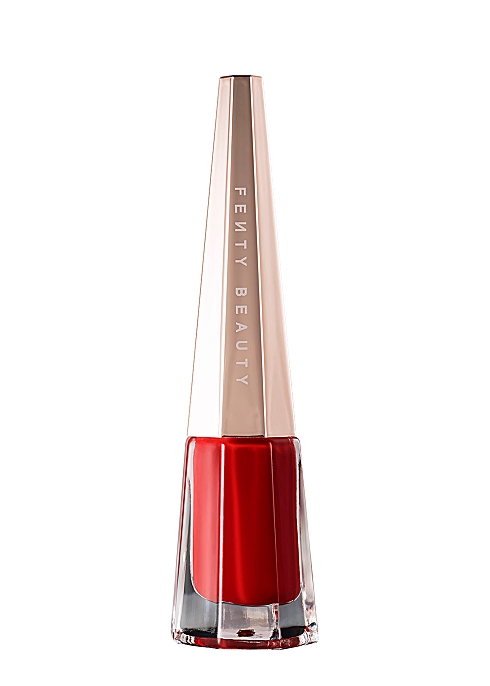 Fenty Beauty Stunna Lip Paint in Unsensored $25.00
Unsensored is described as a "universal red" in a weightless, longwear liquid lipstick with a soft matte finish.  Hand-picked by Rihanna and obsessively tested to make sure it looks incredible on everyone. 100% cruelty free and boasts 12 hour wear.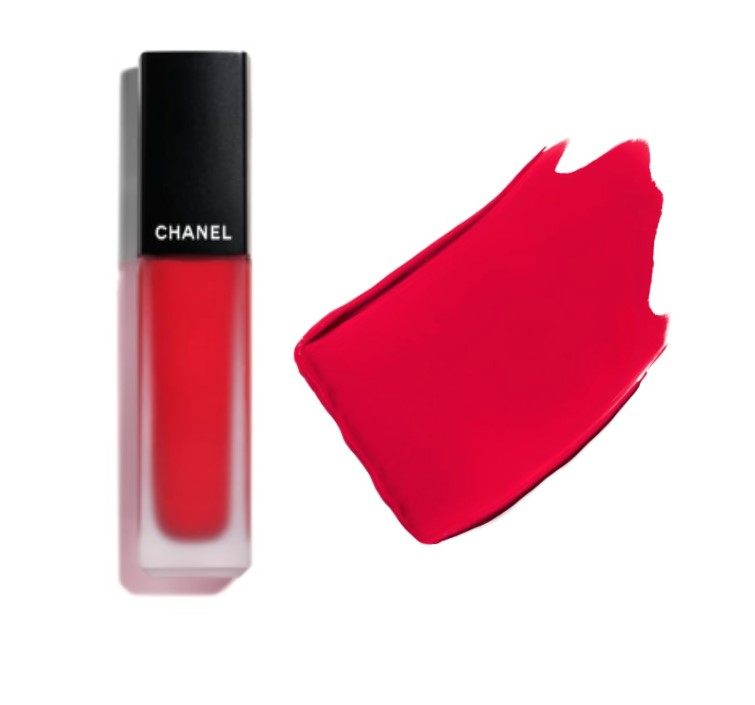 Chanel Rouge Allure Ink Fusion in True Red $40.00
Chanel's True Red is described as a classic red yet modern look with a matte finish. The signature packaging features a matte cap and a special doe-foot applicator for precision application. The Rouge Allure Ink line is formulated with Vitamin E and extracts from Sappan Wood.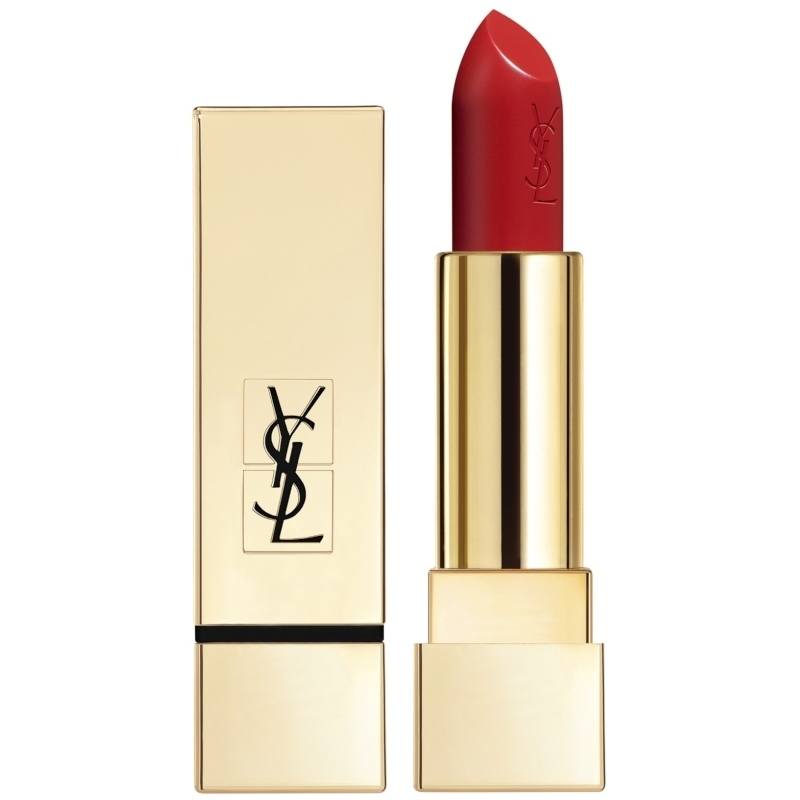 Yves Saint Laurent YSL Rouge Pur Couture Satin Lipstick in Le Rouge $38.00
Named by Harper's Bazaar list "Most Iconic Shades of Red Lipstick", this shade is a satin finish lip color that YSL boasts of up to 6 hours of wear.
You can further customize this at the YSL website with custom caps for an additional $3.00, or add engraving with pictograms and text which is included in purchase.
In the end, there is no exact science if you really like a particular shade of red. If the lipstick makes you feel beautiful, confident, bold and ready to take on the world, then you should wear it
Having trouble figuring out your undertone? I recently published the blog post "Understanding Skin Tone For Makeup Shade Choices" Click on the image –> to read that article.
Resources:
https://www.ancient-origins.net/history-ancient-traditions/brief-history-enduring-iconic-female-phenomenon-red-lipstick-007842
https://www.cnn.com/style/article/red-lipstick-history-beauty/index.html
https://www.bsmartguide.com/beauty/1785-a-brief-history-of-red-lipstick
https://www.politifact.com/factchecks/2019/oct/25/facebook-posts/no-british-parliament-didnt-ban-witchcraft-lipstic/
https://www.jstor.org/stable/26660916