September 27th, 2023
Alteya Organics Luminous Rose Creamy Cleanser: An Unexpected Delight
I use the "double cleanse" method in my spa. It was what I was taught in skincare school years and years ago and to this day is still a game changer in skincare routines. Why double cleanse? The benefit is in the steps, with the first cleanser having the ingredients to break down makeup, remove debris and excess oils from your skin. The second cleanser will address your particular skin type or concern you have. For my sensitive skin clients, I like to add in a creamy cleanser while I incorporate the facial massage elements. Calming European style massage movements are sweeping, long movements like Effleurage, which assist in stimulating blood vessels, which increases blood flow that bring nutrients and oxygen to the skin. Creamy cleansers are fantastic for this as well as incorporating some Bio Dynamic Lymphatic Drainage movements.
I carry Alteya Organic's Rose and Chamomile Floral Waters here at the spa. I was happy to see that the Bulgarian company launched a creamy cleanser, and waited patiently for the formulation to be published. Alteya advertised this cleanser as "Certified organic and sulfate-free, a hybrid cleanser that combines the effectiveness of a foam cleanser and the gentle touch of a cleansing milk, to remove impurities and makeup, leaving skin soft and refreshed."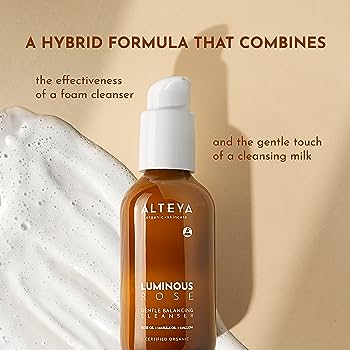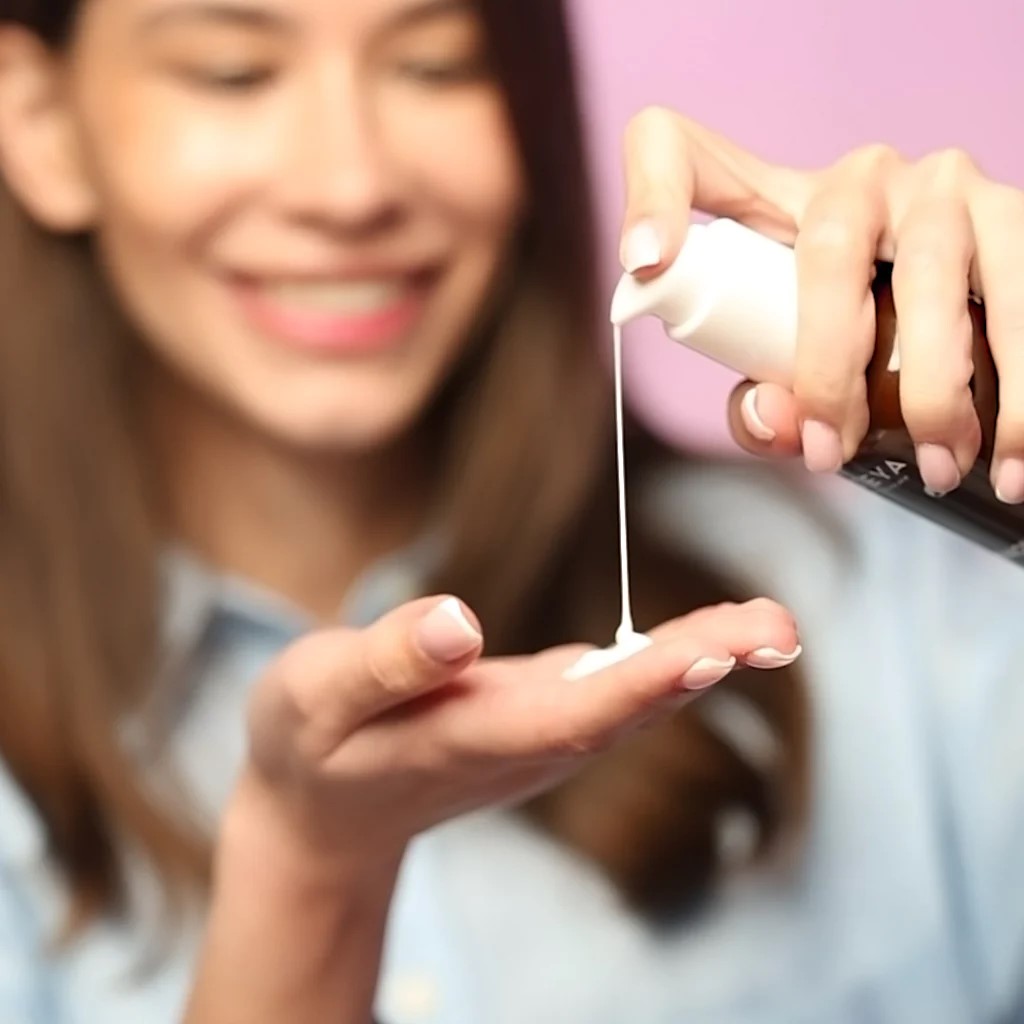 The unexpected delight, however, came from testing the product out. At first glance, the formulation is indeed very much like a milk cleanser. However, once you start to massage the product in, the texture of the cleanser starts to foam into a soft, creamy marshmallow-like texture. The smell of the cleanser is extremely pleasing and removal is almost effortless.
So having such a good experience with the product, the next logical step was to look at the formulation and ingredients.
The Actives
AHA Lactic Acid assists with dry skin, soften fine lines and help fade hyperpigmentation
AHA Phytic Acid assists with exfoliation, as it is a milder version of Glycolic Acid. It helps shed dead skin build-up in a very gentle way, which helps reduce the appearance of aging. Phytic Acid is wonderful for treatment of Melasma and scarring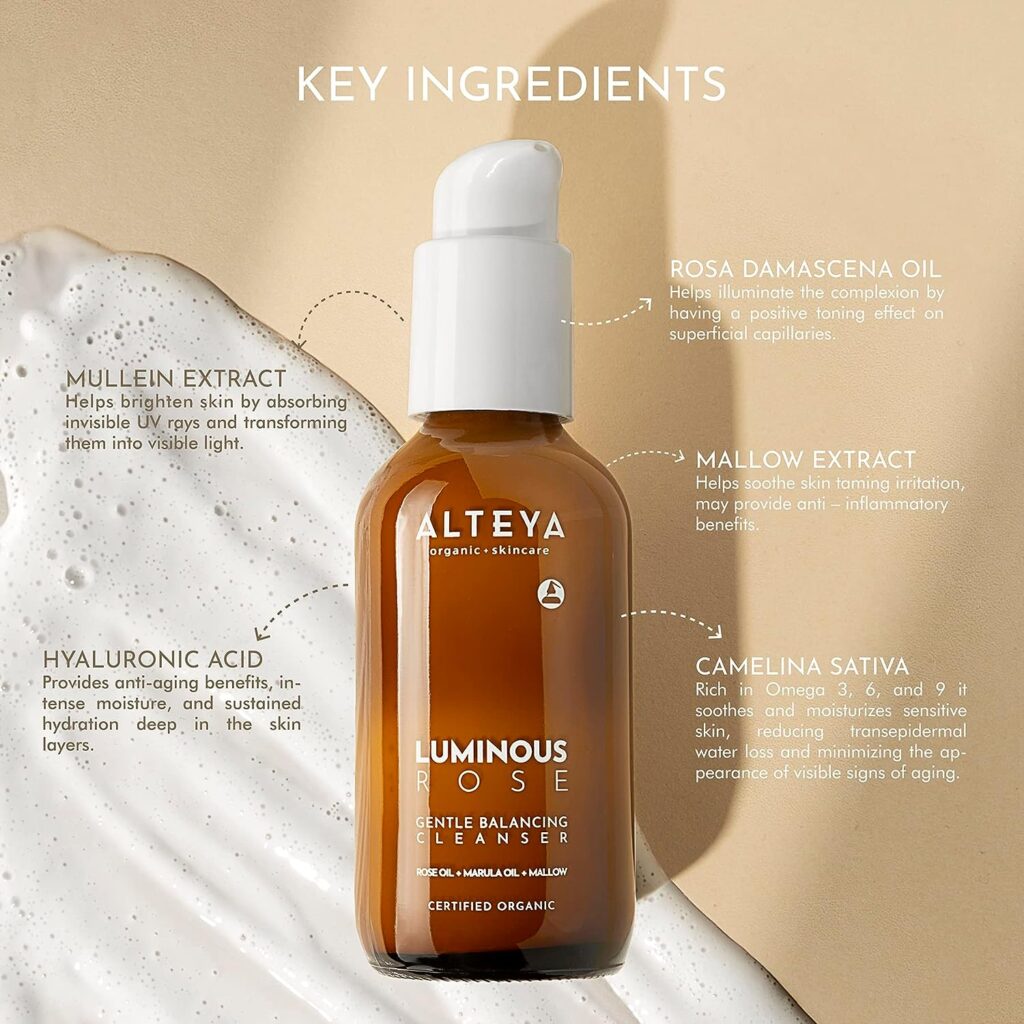 The Supporting Ingredients
Tocopherol, also known as Alpha-Tocopherol or Vitamin E. Some studies have shown that applying this ingredient regularly for 2-4 weeks, results in improvement of skin barrier function and the skin's water-binding capacity
Sodium Hyaluronate is actually a derivative of hyaluronic acid. It is considered a humectant, but in this case, Sodium Hyaluronate has a smaller molecular weight, becoming a supportive ingredient that helps actives penetrate deeper into the skin
Farnesol is a component of Vitamin K and assists in improving skin appearance with fine lines and helps tighten skin
Citric Acid helps exfoliate dead skin cells, encouraging cellular turnover and a more even skin tone
Helianthus Annuus (Sunflower) Seed Oil has, on average, 60% linoleic acid content, making this ingredient an extremely supportive ingredient for strengthening and smoothing skin
Malva Sylvestris (Mallow) Extract is rich in Vitamins A, B1, B2 and C as well as tannins, polysaccharides, mucilages, and anthocyanoside. This ingredient is highly nourishing to the skin in addition to having anti-inflammatory properties
Glyceryl Undecylenate in this formulation assists in moisturizing and sealing moisture into the skin
The Balancing Ingredients
Citrus Paradisi (Grapefruit) Peel Oil has antibacterial and antifungal properties
Eugenia Caryophyllus (Clove) Flower Oil's main component is Eugenol, which has natural antiseptic and analgesic properties
Citrus Aurantium Bergamia (Bergamot) Peel Oil naturally has oil reducing and astringent properties. This ingredient will help clarify and heal skin conditions
Cymbopogon Martini (Palmarosa) Oil is part of the Lemongrass family and does very well in formulations to balance oil production and sebum. This ingredient also has healing properties
Pelargonium Roseum (Rose Geranium) Leaf Oil has antibacterial, antimicrobial and anti-aging properties
The Honorable Mention Ingredients
Antioxidants Geraniol, Limonene, Rosa Damascena (Rose) Flower Extract and Oil, Vetiveria Zizanoides (Vetiver) Root Oil
Anti-Inflammatory Ingredients Linalool, Eugenol, Citral, Aloe Barbadensis Leaf Juice, Hydrolyzed Verbascum Thapus (Mullein) Flower Extract, Sodium Benzoate, Cananga Odorata (Ylang-Ylang) Flower Oil, Santalum Spicata (Sandalwood) Wood Oil, Cedrus Deodara (Cedarwood) Wood Oil
Humectants Pentylene Glycol, Glycerin, Mallo Sativa Seed Oil
Emollients with Beneficial Fatty Acids Ricinus Communis (Castor) Seed Oil, Sclerocarya Birrea (Marula) Seed Oil, Prunus Amygdalus Dulcis (Sweet Almond) Oil, Simmondsia Chinensis (Jojoba) Seed Oil
Who would I recommend this product to?
Anyone who wants to add a gentle cleanser as a double cleanse option (As a second cleanser this would be fine for those with dull or uneven skin tone, however, I would recommend that the other cleanser have a high concentration of brightening agents)
Those who have Rosacea, Eczema or dry skin conditions
Those with grade I acne. I would not recommend to anyone with a higher grade of acne because the actives in this formulation are not strong enough to treat grades II or higher
For this price point of this cleanser, there are many highly nourishing ingredients, as well as hydrating. It is in fact, a very balancing cleanser. Looking at the product I would say that this is a fantastic option to add in a double cleanse method. However, do not expect this cleanser to treat skin conditions like fine lines and wrinkles, higher grades of acne, skin that has lost elasticity, or hyperpigmentation. For those skin conditions you will need active ingredients in higher concentrations.